It is now Wednesday football fans and week two is officially done! This 2015 NFL season has started off very strong. There were a lot of questions surrounding the NFL before the season started with rulings on suspensions, the strictness of refs and flagging, and injuries. There are many shocking victories and injuries that have occurred during week two. I'm here to give fantasy football lovers a recap and a look ahead on the upcoming week.
Now with the plethora of great performances, here are the players who have truly outdone themselves this past week:
QB Tom Brady, New England Patriots: 38/59, 466 Yards, 3 TDS; ESPN PTS: 28
Call him what you want, but give Brady credit on is performance in these last two games. With deflategate and suspension behind him, Brady showed the league and the nation that he deserves. He had over 750 yards with 7 TDs and led his team to a strong 2-0 start (matching the Jets by the way). Some fantasy owners called him a lost cause because of the possible suspension before, but kudos to whoever believed in him and stuck with him.
WR Larry Fitzgerald, Arizona Cardinals: 8 Receptions, 112 Yards, 3 TDS; ESPN PTS: 29
A long time veteran in the league, Larry Fitzgerald, reminded everyone that he is still a fixture in the league and a top notch receiver. The long time Cardinal helped lead his team to a strong 25 point lead victory against the Chicago Bears, bringing them to 2-0 for the season.
With great performances, there were also a few under-performers that hurt some people's fantasy team:
RB Demarco Murray, Philadelphia Eagles: 13 Rushes, 2 Yards, 0 TDS; ESPN PTS: 5
Demarco Murray, a leader in rushing yards in the NFL last season with the Cowboys, has really had a tough time adjusting to Chip Kelly's explosive offense game plan. Whether it's the lack of adjustment or a bad few weeks, Demarco Murray needs to step it up soon and fast. Sorry to the owners who drafted him in the first round.
QB Andrew Luck, Indianapolis Colts: 21/37, 250 Yards, 1 TD, 3 INT; ESPN PTS: 8
Even though it was a great win for the Jets, it was a tough loss for whoever started Andrew Luck in their league. Luck looked like he had no time to throw which led him to turn over the ball four times last night, and that ruined the potential scoring more than double digit points this week for Luck owners.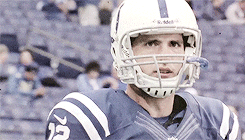 Watch out for these two players in week 3:
RB Le'Veon Bell, Pittsburgh Steelers
Coming off his two game suspension, he will go off this week and will be a consistent RB if you were lucky enough to pick him up this season. I call he rushes over 100 yards and scores two TDs.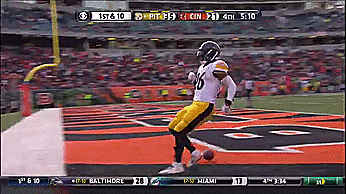 And send this guy to your bench:
QB Drew Brees, New Orleans Saints
Even though Brees has been a consistent QB for years, putting him tremendous and record setting numbers, bruising his clavicle will make it tough for him and fantasy owners to score points against a tough St. Louis secondary.
Good luck this week fantasy lovers!