Every year, it seems like we're more focused on the male side of the Oscars, obsessing over the Best Actor race. They play a variety of roles — murderers, geniuses, criminals, soldiers, celebrities, scientists, and heroes. And every year, it seems like there are just a small handful of actresses being talked about for the Oscar for Best Actress. More often than not,  they're not soldiers on a dangerous mission or a scientist about to make a word-changing discovery, but a woman whose sole purpose is basically to worry quietly and pull a sad face while the lead male actor saves the day.
That's what makes this year's Oscar race so great and different. The race for Best Actor is, well, pretty boring. People are raving about Leonardo DiCaprio's role in "The Revenant," and other than that we've got Eddie Redmayne, Michael Fassbender, Matt Damon and Bryan Cranston. The race is basically settled, and none of these performances are hardly going down as the pinnacle of these guys' careers — most people would probably even agree "The Revenant" isn't the highlight of Leo's career, either.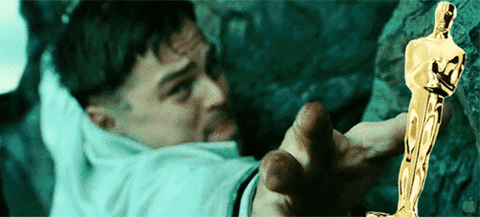 The Best Supporting Actor race offers plenty of great roles, but people aren't devoting columns to Christian Bale in "The Big Short."
Meanwhile, the categories for Best Actress and Best Supporting Actress are stocked with plenty of memorable, career-best performances, and this time, none of these contenders are just playing the supportive wife role.
Instead, they're genuinely the stars of their own stories.
Jennifer Lawrence plays a mop magnate taking control of her own destiny in "Joy." Cate Blanchett and Rooney Mara are a 1950s lesbian couple fighting societal norms in "Carol." There's Brie Larson in "Room" playing a young mother adjusting to life after years in captivity and Jennifer Jason Leigh taking on a role of a spiteful criminal who's not going to the hangman's noose without a fight in "The Hateful Eight."
Alicia Vikander may be playing a wife in "The Danish Girl" dealing with complicated emotions as her husband realizes he is a woman, but the movie is just as much about her emotional experience, if not more. She's actually the one called "The Danish Girl" in the film.
Of course, then you have Saoirse Ronan as an Irish immigrant torn between two homes in Brooklyn, Kate Winslet as Steve Job's right-hand woman, Charlotte Rampling as a woman who realizes her marriage has damning secrets, and Rachel McAdams as a tough reporter determined to get the truth about the Catholic Church sex abuse scandal.
While people have narrowed the races down to two competitors (Best Actress is thought to go to Brie Larson or Saoirse Ronan, Supporting Actress likely to go to Rooney Mara or Alicia Vikander), any of these wins would be deserving. Many of these performances are career best, and will be remembered years from now.
Also consider the great roles that didn't make the Oscar cut.
Charlize Theron as a fierce warrior in "Mad Max: Fury Road," Alicia Vikander's complex AI robot in "Ex Machina," Emily Blunt as an FBI agent in over her head in "Sicario," Amy Schumer as a woman struggling to grow up in "Trainwreck" — I could go on.
The sheer amount of worthy female performances is a sign that more female-led movies are being created and sought out by top talent. These are the parts top actresses are gunning for, not the boring stereotypical girlfriend roles, and it's great to see that this year there was so many for these women to shine in. Not only that, but these female-led movies are clearly really connecting with audiences and critics, showing that these kinds of movies are gaining more respect, and hopefully proving their bankability. That's the only way this flood of quality female-led media will continue.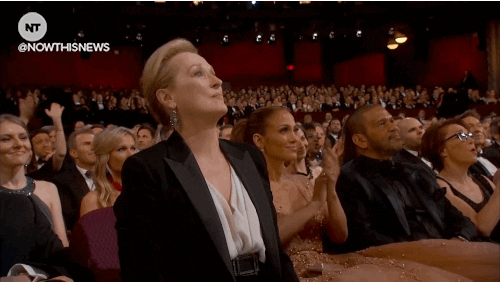 2015 has proven to be a banner year for female characters in movies and TV, and while there's plenty of progress to be made, all of these potential Oscar-winning female performances are a sign that we're actually heading in the right direction.