www.istock.com/Zinkevych
Statistically, we're already in the midst of wedding season. According to Business Insider, almost 80 percent of weddings happen between May and October. The two most popular weekends? Columbus Day and Memorial Day.
Sure, weddings can get a little expensive, can lead to too much small talk and take up your vacation days, but these things are small in comparison to seeing your friends tie the knot. Even if your calendar is bombarded with them all in a row, what could you be doing that's more special than celebrating the thing we all want — love.
So here are seven reasons to be excited for when those "save the dates" appear in your mailbox:
1. A good reason to buy that dress
How often can you really walk around in a floor-length dress and feel like a straight up goddess? Yeah, you may not want to admit it, but it's so fun to play dress up. If you don't want to spend too much, look into other options like renting from Rent the Runway.
2. A chance to reunite with old friends
Your friends and you probably all live in different places, and while you do your best to see each other…we all know it's harder these days. This turns into the perfect occasion for everyone to reunite. Plus, it's likely the closest you'll ever get going back to college.
3. An invitation to dance
You know what? We don't dance enough. And I don't mean bopping to the music or fist pumping. I mean actually dancing to 80s and the 90s music like a fool or slow dancing like it's your 8th-grade dance.
4. An epic photo opportunity
You better believe that there's a good Instagram coming out of this after all the time it took getting your hair and makeup done or cleansing beforehand. Needless to say, it's definitely a great occasion to post, filter or not.
5. A party favor to treasure
Plenty of wedding planners and couples are getting more creative with their trendy wedding favors. If you're someone who keeps mementos, it's sure to be a perk. Even if you're not, it does give you ideas for your own big day.
6. A bachelorette party (aka reason to vacation)
Sometimes it's hard to convince yourself to actually take your vacation days, but with a bachelorette party, you have no excuse! There are plenty of cities most people would be pumped to go to and that's not even taking into account that you get to reunite with the girls and get into who knows what. What happens there, stays there.
Get ready to drop it like it's hot before you walk down the aisle.

Posted by PopSugar on Saturday, July 1, 2017
7. A reminder that love exists
Maybe you're single and feel like you're trailing behind all of your friends. Well, I'm here to tell you that one day it will be your turn and to enjoy the fact that it's not your wedding yet. Maybe you're engaged, and it'll only make you more excited for your special day. Or maybe you're already married, and it just makes you appreciate your partner in life even more.
The fact of the matter is, love is something to celebrate no matter when it is or who it is. It's something we grew up seeing, reading about, and wanting. It's something we grow up and get to experience ourselves. It's something that we're lucky to find and it shouldn't be taken granted.
So be excited for this wedding season because of #allthethings, but mostly because it means there might be happily ever after for all of us, after all.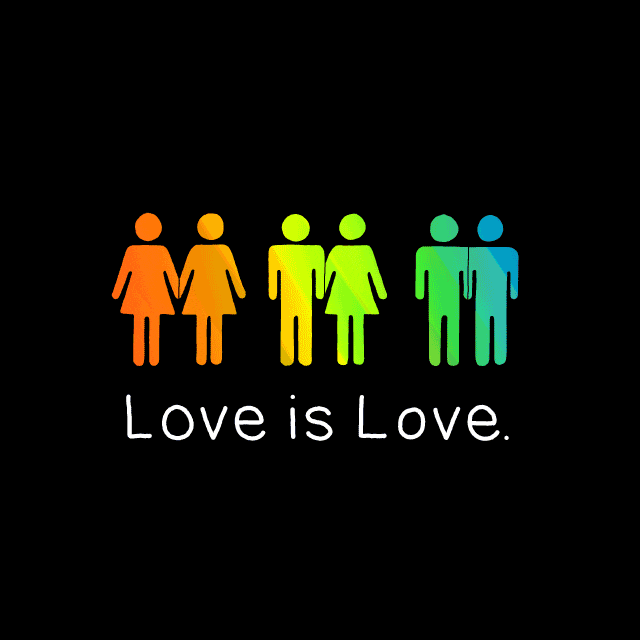 ---