Casey Tepper
Going to bed without a night routine ain't helping. If you want to call bullshit on it, I totally get it BUT why not take a few minutes to prep for your sleep? Here are five ways to wake up refreshed, radiant, and just plain prettier than the night before:
Invest in some night cream
In a dream world, we are all very strict about washing our faces, but I know for a fact not everyone does. After cleansing, drying and toning, you want to apply your night cream. It's extremely beneficial not only for the long-term, but you will wake up instantly more radiant and hydrated than the night before!
P.S. Don't forget to moisturize your neck as well. It's a commonly rejected area that requires as much attention as your face. I'm currently obsessing over GIELLA cosmetics Renoveau.
Sneak in some self tanner
Slip a little self tanner into your moisturizer for a morning glow! This is an especially great trick around this time of year when the weather is getting warmer and you're showing more skin. Make sure your skin is completely dry before hopping into bed to prevent staining your sheets. L'Oréal Sublime Bronze mixed in with Vaseline's Cocoa Butter Moisturizer is all you need for a subtle glow.
Q-Tip your waterline
This is a tip I learned from my eye doctor when I was suffering from allergies, and boy, I will never not do it again. After cleansing and applying any creams, you want to take a CLEAN Q-Tip and gently glide it over your bottom waterline. This will remove any dirt, makeup or bacteria from your eyes. Those gross eye crusts in the morning are dried tears from your eyes cleaning themselves throughout the night. By doing this simple Q-Tip trick, it will prevent the buildup of those lil nasties that no one wants.
Fall in love with dry shampoo
Use some dry shampoo in the morning of when you need to remove that grease or add some extra volume from your flat bed head. However, if you spray dry shampoo into your roots before you hit the hay, you have the entire night for the product to work and absorb those oils from the day. Throwing your hair up in a bun will help prevent your hair from getting tangled. I'm into AG Dry Shampoo and Batiste.
Incorporate a hair mask into your week
Coconut oil will be your savior because there are so many uses for this product. If you plan to wash your hair in the morning, try this overnight hair revival trick: Generously apply coconut oil all over your hair. I'll either put my hair in a bun or braid and throw on shower cap to protect your pillow case, and pretty much everything. This could get a bit messy without a shower cap, don't say I didn't warn ya! Wake up, shampoo, and BAM — just like that, your hair is shining and oh so silky smooth.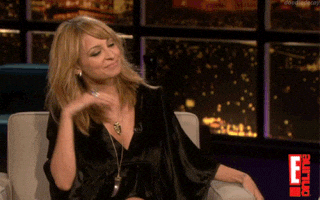 Get in 7 to 8 hours. You've heard this one before, but it really is one of the most important ways to look alert, radiant, refreshed, you name it. I mean, it isn't called beauty sleep for nothing?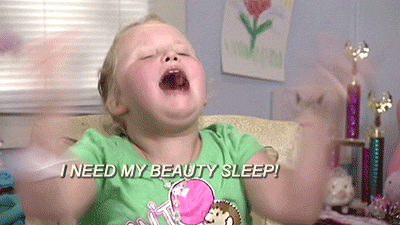 ---