For years, R&B was a genre seemingly comprised of heartfelt ballads about love, lust and sex. Legends such as R Kelly, 112, Marvin Gaye sang passionately to soulful melodies filled with lyrics pertaining to matters of the heart. But surely it would only be a matter of time until new blood came along and spun R&B on its head.
Cue: The Weeknd.
While he has previously denied his place in the genre, there is no denying the effect he's had on some of R&B's newest voices. Artists like Bryson Tiller, Torey Lanez, Eric Bellinger and PARTYNEXTDOOR, for instance, sing about heartbreaking more than they do heartbreak, and "dirty mackin" is a thing. Since he came along, it seems that the genre so previously limited in subject matter to only love and heartbreak, now spans much further — anecdotes involving drugs, sex, and just all around vulgarity are also fair game.
What has The Weeknd done to R&B?
Well, it seems pretty clear that he's ignited an ultimate shift in the entire genre, creating something entirely different than the 90's mixtapes many of us grew up on.
His lyrics:
There was once a time where you could look over the lyrics of a rap song and an R&B track and immediately tell the difference. These days, it's not as clear cut. From "House of Balloons," to "Beauty Behind the Madness," and every feature in between, The Weeknd has never shied away from vulgarity. He somehow made it cool to say things like "you can ride my face until drip and cum" while hitting an impossible falsetto note.
From the day I started listening to his music, as a college kid just trying to be the first one to find the next big thing, I remember saying "he says things most rappers say, but he does it with runs and crescendos." And now, we have artists like Eric Bellinger, Bryson Tiller and Ty Dollar Sign belting out lyrics like "Love it when you spin around on it," or telling stories about taking your girl and snorting drugs off her ass. Honestly, Future's lyrics are basically synonymous to those of modern R&B.
His image:
Not only were the lyrics of the past more clean cut, but so were the looks. R&B singers have always been tailored and moderately well dressed. Besides every Bad Boy artist, most R&B artists had a certain look they adhered to. With the exception of 112, rappers looked and dressed differently than singers.
These days, the line is a little foggier than we're used to. I'm not sure exactly when The Weeknd began to own his unique looks, but he has made it the norm for R&B singers to no longer look like Trey Songz or Ginuwine. Whether it's long dreads or a bedazzled grill, the uniform has clearly been abandoned and R&B are embracing a much different look than we have previously become accustomed to.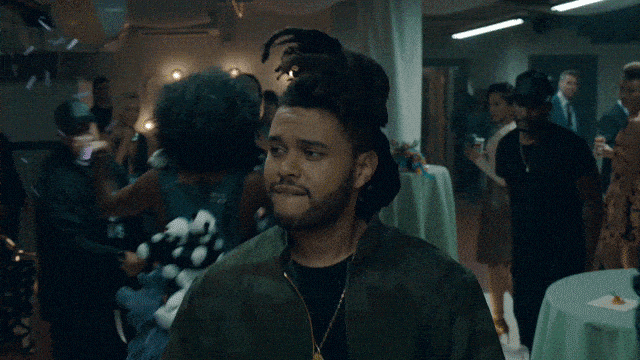 His candid drug use:
While the use of drugs has never been completely unheard of in any genre, it has, however, been spoken about in subtle metaphors and lyrical riddles. Drugs have been the designated topic of most rappers since the 80s. As the new wave of R&B singers begin their takeover, drugs have made their way into many of our favorite new ballads. Gone are the days of subtlety, as it is now the norm to sing about popping pills and snorting cocaine. Ty Dollar blatantly told us via his new album "I was high/on a molly." No need for obscure lyrics when drugs are no longer against the unwritten rules of R&B.
His mystery:
If I wanted to, I could count all of The Weeknd's in depth interviews on one hand. He has never been one for the spotlight, and that has ironically been one of the reasons for his success. For years, people didn't know anything about him, including his first name. Actually, I'm almost positive many of his fans still don't know his name. He doesn't participate in much promotion or advertising, yet he constantly sells out large venues and has managed to break an astronomical amount of records in the the past year alone. As his successors bare witness to this, it seems as if they are following the same pattern for success.
The Weeknd has inadvertently written the new rule book for successful R&B artists, and the latest generation is following it to the T. With little to no interviews or mass promotion, they find it helpful to let their voice and lyrics do the talking. As R&B becomes more open, it is much easier to get to know these artists by simply listening to their music rather than researching their biographies.
Source :