Happy Wednesday! Week 6 showed another great set of games as the competition heats up and the weather cools down.
Here are the two players that exceeded their playing this week:
QB Ryan Fitzpatrick, New York Jets: 19/26, 253 Yards, 2 TDs, 1 INT, 4 Rushes, 31 Yards, 1 TD; ESPN Score: 25
Coming off their bye week, Fitzpatrick and the Jets had a strong outing against the Redskins on Sunday. Although they started off slow in the first half, the offense picked it up in the second half and showed why they're a powerhouse team in the AFC. Fitzpatrick's biggest challenge will be against the undefeated Patriots next Sunday.
WR Martavis Bryant, Pittsburgh Steelers: 6 Receptions, 137 Yards, 2 TDs, 1 Rush, 8 Yards, 0 TDs; ESPN Score: 25
Although Pittsburgh's having a tough time on offense recently with Brown not playing up to par, Roethlisberger being injured, and Vick being injured during the game Sunday, Bryant stepped up against a tough Arizona secondary in their win against the Cardinals. He helped push the offense with his two TD receptions, which should help other players on the offense to make a play.
Not every player ended up with a great performance. Here are two players that underperformed and failed to help their team win week 6:
RB Justin Forsett, Baltimore Ravens: 17 Rushes, 62 Yards, 0 TDs, 7 Receptions, 39 Yards; ESPN Score: 9
Forsett, a growing top notch RB in the league, had a tough time getting anything going on Sunday against the 49ers. Forsett, who grew to a high demand back on fantasy, will look to bounce back next week for himself and to help fantasy owners win some extra points.
RB Adrian Peterson, Minnesota Vikings: 26 Rushes, 60 Yards, 0 TDs, 1 Reception, -3 Yards: ESPN Score: 6
Superstar and typical first rounder Adrian Peterson couldn't find any way to help the team in their win against the Chiefs. Coming off a bye week, fantasy owners expected him to have a day running. However, he didn't look like himself. Hopefully the offensive coordinator will search for new ways to make him useful in the offense.
Week 7 is coming. Here is someone to look out:
WR DeAndre Hopkins, Houston Texans
Hopkins had a really good game against the Jaguars, scoring 2 TDs and receiving over 100 yards from the Texans QB. He has claimed himself as a #1 receiver and looks to keep up his consistency to be the Texans #1 for a long time coming.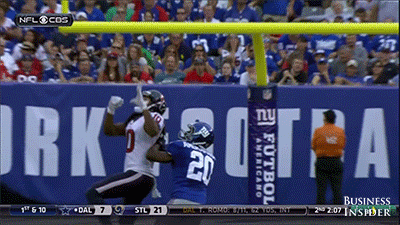 Here is someone you should sit out for Week 7:
WR Steve Smith Sr., Baltimore Ravens
It's very unfortunate to here that long time WR Steve Smith will be retiring from the NFL. He's had a strong season and has been consistent for the Baltimore offense and fantasy owners respectively. Although he's been super effective, he's going to be harassed by the secondary this Sunday against the Cardinals and won't be as useful as he has in past weeks.
Good luck during week 7!
Source :