If you were lucky, you spent Valentine's Day last weekend making heart emoji eyes at your boyfriend while exchanging gifts, or alternately, drinking wine and watching romcoms with your BFF.
If you were unlucky, you spent it alone wrapped up in 17 blankets cursing love and life because your heater broke on the chilliest day of the year, making your apartment colder than your heart (not that this is a personal experience or whatever).
If you were REALLY lucky, though, you spent Valentine's Day with your BFF Aziz Ansari at a cool Williamsburg bar, eating all the nachos you could dream of.
Yup, your dream celebrity best friends Jennifer Lawrence and Aziz Ansari reportedly got together on Valentine's Day and spent the evening at The Commodore, a bar in Williamsburg famous for its fried chicken. You might also remember it as a bar that served as a backdrop in multiple episodes of "Master of None," a place where Aziz's character would come kick it with friends. So clearly, Aziz looked at real life experiences for inspiration with those scenes.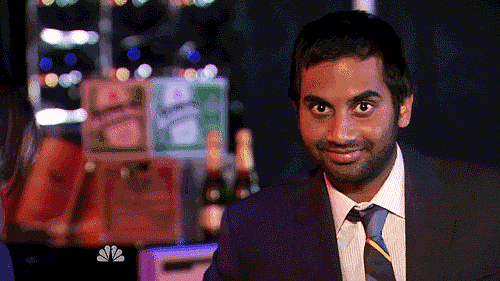 The two apparently ordered all your favorite food (nachos, fried chicken, mac and cheese) and split a bottle of wine (classic). While Lawransari is kind of a fun couple's name, the two have been good friends for awhile. Still, you can now remember this as solace for all future Valentine's Days to come — even JLaw has been without a Valentine, and it sounds like she had a way better time because of it.
Fried chicken and nachos?! C'mon, that can't be beat.
Source :