Facebook/Hamilton:AnAmericanMusical
With thousands of visitors coming to NYC this summer, one of the most important questions will be what to do once you're here. Broadway is always a great option but the number of shows to pick between can be overwhelming. We know that there's those classics / shows your mom recommended, like "Phantom of the Opera" and "Cats", but those have been around for a century and you don't particularly want to pay for a 3 hour nap in an uncomfortable seat.
This guide breaks down some of the known and not as well known plays and musicals that will be around this summer and how to score your seat.
Hamilton
It's the one even your grandmother's heard about. Rapping, dancing, diversity and history… it's the show that your annoying friends won't shut up about. The real NYC experience isn't seeing Hamilton, but listening to the soundtrack, telling everyone how amazing it is, and letting them assume that you somehow got tickets.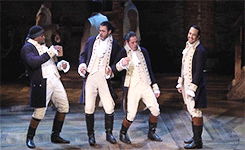 Things more likely to happen than you getting Hamilton tickets: 
– Fox news running a pro-Obama segment
– Solving the Israel Palestine conflict
– Getting that last ice cube that sticks to the bottom of the glass once you've finished your drink
1984
Remember that book you pretended to read in high school? It's back and making people pass out, throw up, and get arrested because it's intense as f#!k. Children under 13 aren't allowed in the theater because of the blood and violence but mostly because they haven't had the chance yet to Sparknotes a book report while spending their time 20 percent writing/80 percent Instagram memes.
How to Get Tickets:
A well written apology to your 12th grade English teacher with a 1-inch margin and no dangling participles.
The Lion King
We all know that you only want to go to hear that…"Nants ingoyama bagithi baba…(Often mistaken as, Pink Pajamas, Penguins On the Bottom)"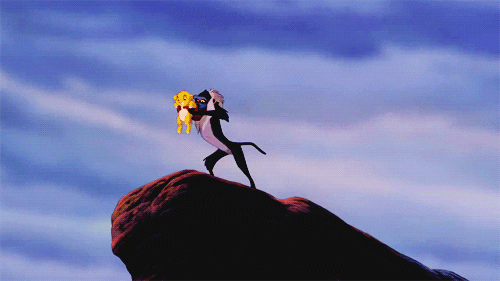 Relive all the fun and joy from your childhood surrounded by the largest Disney commercial ever constructed. Want a souvenir? Doesn't matter….you won't be able to walk 10 feet without being able to buy Lion King pillows, Lion King mugs, Lion King picture frames, Lion KIng keychains, and if you have the money, a Lion King baby African Lion they'll just mail to you.
How to Get Tickets:
– $99 tickets
– $15 processing fee
– Selling your first-born child to The Walt Disney Company
In Transit
An acapella musical about the NYC subway starring "American Idol" runner-up, Justin Guarini. Also known as the result of basing a broadway show off random ideas picked from a hat and really hoping it all works out.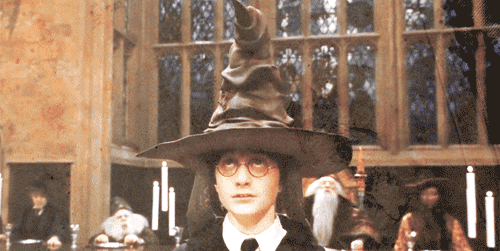 In Transit has the perfect mix of tourist bait to get your uncle who's not into this "theater-thing" lining up…
1. Acapella: The Pentatonix Christmas albums and the seven "Pitch Perfect" movies have ensured those odd guys from college who sang a rendition of "Mr. Brightside" throughout campus are now Broadway ready and perfect for the whole family.
2. Subway: Nothing is more quintessentially New York than the subway and nothing is more terrifying than visiting this city and being stuck in that metal death box with a bunch of other randos. Much like "In the Heights" did for upper Manhattan, why should tourists have to experience culture when they can pay to see people pretend on stage?
3. Bygone Reality Stars: Remember 2002? "Friends" was still on the air and the most embarrassing thing our President said by then was, "There's an old saying in Tennessee—I know it's in Texas, probably in Tennessee—that says, fool me once, shame on—shame on you. Fool me—you can't get fooled again." Justin Guarini brings back the nostalgia of a time long gone when the country united to decide that we liked Kelly Clarkson much more.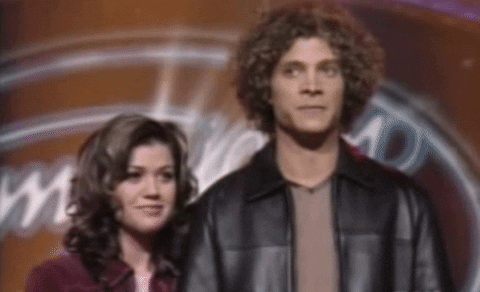 How to Get Tickets:
– Justin needs a simple explanation of why you voted for Kelly Clarkson
– Sorry but he also needs you to buy his first self-titled album, "Justin Guarini"
– Okay last thing, he really needs you to also buy his second album, "Stranger Things Have Happened"
– This is it, he promises…Justin would also really like any spare change you might have
With NYC expecting less tourists than ever, now is the perfect time to book a trip and take in a show! Feel cultured, expand your mind, etc. There are tons of other shows and acts to see that can make your trip unforgettable and this guide can help narrow down the list. Finally, if you're still insistent on trying to get those Hamilton tickets, all I can say is…hit me up, because I've been entering that lottery for like two years now.