In case you missed it, Kanye West finally dropped "Life of Pablo," his very prolonged eighth studio album, a record he has dubbed "one of the greatest albums of all time." The album not only offers the musical genius of Yeezy himself, but also with the killer features of Chance the Rapper, The Weeknd, Rihanna, Kendrick Lamar and so many more.
Another Cover pic.twitter.com/WOwEmmmlHI

— KANYE WEST (@kanyewest) February 12, 2016
Now, considering the copious amounts of amateur PR tactics Kanye used to promote this album, including the endless rants and wars on Twitter with other celebs, it's safe to say that I, along with the rest of America, wanted this album to be horrible. Because he's just so awful as a person. But as an artist? Screenshot this, mark my words, quote me — I don't care. At some point, this is going to win rap album of the year.
As I listened to each track, there was never a point where I found myself underwhelmed.
Be warned, however, that in order to listen to the album, you will be forced into a Tidal subscription . No really, that's the only way you can hear the album, or you'll only be able to 30-second snippets of each song. If you attempt to go on kanyewest.com, you have to listen to a message that never seems to end by some dude named Yasin Bey. You can't skip it, you are trapped, I don't recommend it.
The album is being mastered and will be out today… added on a couple of tracks… pic.twitter.com/6lBxcd83N2

— KANYE WEST (@kanyewest) February 12, 2016
"Ultralight Beam" is most imperfectly perfect start to the album. It's so utterly different than every other track, and reminds me of the reason I love the artistry of Kanye so much more than any other artist. The dramatic introduction, the euphoric sample, the randomly placed, yet flawless feature of Chance the Rapper. This brings back a "My Beautiful Dark Twisted Fantasy" vibe, and I want more, more, more.
I'm a human being… I'm an artist, bro…

— KANYE WEST (@kanyewest) February 13, 2016
Some other top tracks of mine include: "Highlights," "FML" with the Weeknd, "Real Friends" with Ty Dolla, and "Fade" with Ty Dolla and Post Malone.
I guess I have an obligation to bring up "Famous," considering the recent media uproar surrounding a controversial lyric in the song referencing Taylor Swift, but all I have to say is I thoroughly appreciate the song. I mean, it's Kanye. We want to be shocked, we want to be offended. Otherwise, we wouldn't still be buying his albums. As for how greatly he may have offended Taylor, it's a good thing she has zillions of dollars from not letting people stream her music on Spotify to soften the blow.
And if that's not enough, well there's knowing that Kanye is $53 million in debt.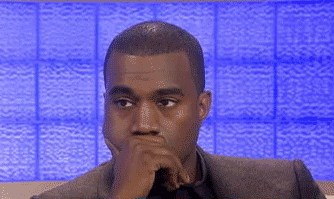 There comes a point when you have to ignore the self-centered, misogynistic, egotistical lyrics and appreciate the true artistry and genius in is his production. The world comes across a man like this once a generation. We might hate everything about him, but we must respect that he has forever changed the game of hip hop.
Shut the fuck up and enjoy the greatness.

— KANYE WEST (@kanyewest) February 15, 2016