2015 is officially over, and while it may be tempting to mourn the year that has passed, instead we shall celebrate the winners of 2015 — those among us who took 2015 and gave it their all. Here is the definitive list of those who made 2015 their year:
Drake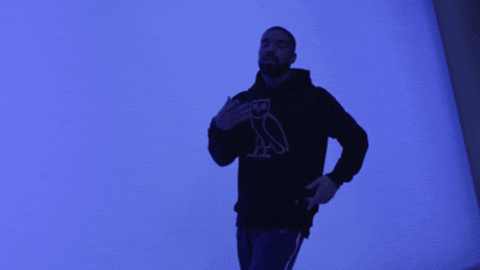 Drake was everywhere you looked in 2015, showing off his wisdom in all sorts of fields. He understood how to win a feud, as evidenced by the time he crushed Meek Mill with "Back To Back" after Meek dared to accuse Drake of having a ghostwriter.
He understood quality women, romancing Serena Williams. He understood the power of the meme, creating the most meme-worthy music video ever with his awkward dance moves in "Hotline Bling."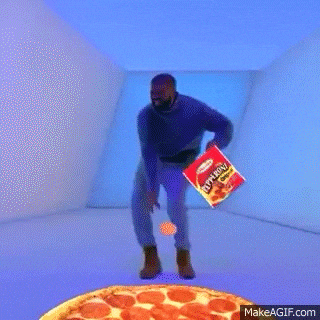 He understood how to create a catchy single that wouldn't leave your head for months, and just when it was out and you were dramatically humming Adele, a car FUCKING PASSED BY BLASTING IT AND SUDDENLY YOU COULDN'T HELP BUT GO "EVER SINCE I LEFT THE CITY YOOUUUU" DAMN IT DRAKE.
And of course, he understood the value of Mufasa's advice: "Remember who you are".
Hence the Instagrams with former Degrassi castmates.
Aziz Ansari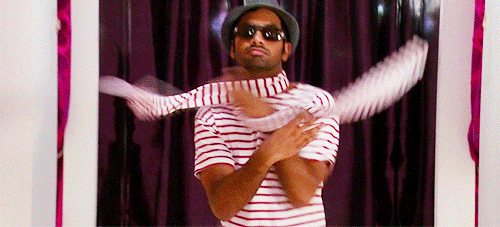 Aziz Ansari had one hell of a year.
He said goodbye to Tom Haverford of "Parks and Rec," one of the greatest TV shows ever (you know you whisper "Treat yo'self" every time you break out that credit card). He wrote a super-timely bestselling book, "Modern Romance," all about the ways dating has changed with the advent of technology.
Best of all, he released the Netflix show that he wrote, produced and starred in: Master of None.
Critics love it, audiences love it, if you haven't seen "Master of None," who even are you? Sneak into your ex's Netflix account if you have to and check it out, because this was one of the funniest and most insightful shows of 2015.
Jennifer Lawrence
Jennifer Lawrence has been winning every year since she starred in the first "Hunger Games" movie back in 2012, and 2015 was no different. She released the final Hunger Games movie and is now getting plenty of Oscar talk yet again for "Joy."
She danced on a piano with Amy Schumer to "Uptown Girl" and she revealed she's made out with Liam Hemsworth, the most handsome man in the world, in real life.
JLaw had no problem calling out the media industry's bias pay towards men, how she STILL gets paid less than her male co-stars when she's clearly the bomb.
This was a stellar year for most people, like the best year of their lives, but despite all of these wins, for JLaw it was probably like "Oh, 2015 was fine, but I just think 2016 could be so much better!" And it probably will be.
Nicki Minaj
Miley, what's good?
Three little words, and it sealed Nicki's spot on this list.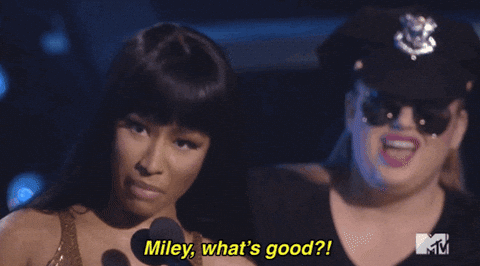 Chris Pratt
The male equivalent to Jennifer Lawrence proved his worthiness of the title by headlining one of the most profitable movies of all time: "Jurassic World."
He continued to show off his excellent braid skills, broke out Johnny Karate one last time for "Parks and Rec," and filmed a movie with, well, Jennifer Lawrence. That movie might actually just spontaneously combust from the sheer likability stuffed into it.


Jon Snow
Dude pulled a van Gogh: He's dead and now he's finally appreciated, all anyone can talk about. Jon finally stole the attention away from Tyrion. And we're sure he'll own 2016 when he, unlike van Gogh, hops right back to life…(Probably? Hopefully?)

Kylie Jenner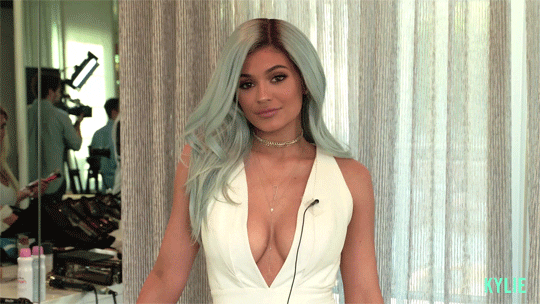 Two years ago it was all "OMG KIM, OMG KENDALL, OMG KHLOE!" (Never OMG KOURTNEY, because come on, girl's got the personality of a dried up bagel). And it was never OMG KYLIE, either, but Kylie made damn sure to fix that this year.
She cultivated a mass following on social media through her unique style, her crazy hair colors, and her creepy relationship with 26-year-old pretend rapper and real life dad, Tyga. She took a cue from the obsession with Kim's giant ass by getting giant lips and making sure everyone was talking about them. Then she bought a shit ton of lipliner from like, Walgreens and then resold it under her name to make millions.
Kylie proved she didn't care at all about your stupid childhood memories, asking "What's that?" when asked to name her favorite "Friends" character. She gave multiple interviews talking about how one day she's going to live on a farm and raise chickens, which is unlikely, but okay.
Guess who's the second most popular Kardashian on Instagram now?! Kylie has shown more business savvy than any Kardashian since Kim-it might time for Kim to abdicate the throne and pass it over to King Kylie.

Adele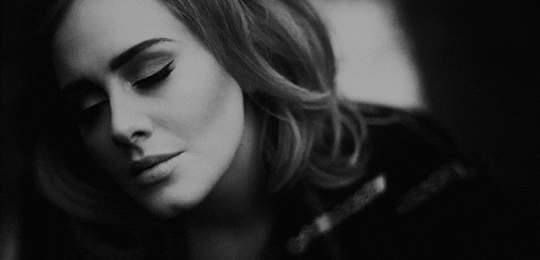 Adele came late in the game in 2015, seemingly out of nowhere to claim a spot on this list.
"Hello….it's me," she warbled.
And collectively we responded with: "OH MY GOD! COME HERE RIGHT NOW ADELE WHERE HAVE YOU BEEN MARRY ME!"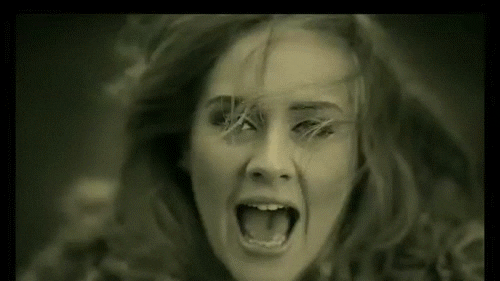 "25" is the first album to sell a million copies two weeks in a row. She sold the most records in a week with 3.38 million during her U.S. debut. And not to mention, she's buddies with fellow list occupant, Jennifer Lawrence. Adele saved Thanksgiving with the undeniable beauty of "Hello."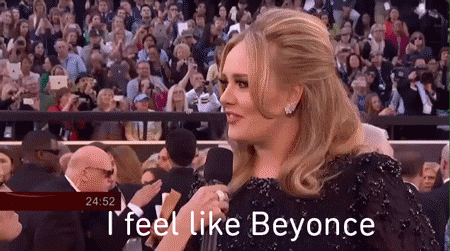 She let Beyonce and Taylor Swift have their years, but she came in 2015 to crush them, and any other pretenders, to claim the throne.
There's no denying the current queen of music, and thus the queen of 2015 is Adele.