This week, the candidates (aka Republicans) demanded a vote recount in the Iowa caucuses, Uber dropped its prices in NYC and Ted Cruz's dramatic facial expressions may be a glimpse into next week's award speeches and the New Hampshire primary. Confused? Don't be — we got you covered in this week's gist:
The presidential candidates battled it out in the Iowa caucuses Monday night. The Republicans and Democrats had their moments and it was a tight race. Here's what you need to know from it: 
Just hours before the voting started at 8 p.m. it was a 4-person race: [Trus]Ted Cruz versus the Trump (ugh) on the Republican side; Hilldog Clinton versus the Bern[ie] Sanders.
Ted Cruz took the win for the Iowa caucuses pretty early on, beating Trump by 4 percent. Here's a gist of his "thank you" speech: God, god bless, thank you, god bless, god.
But Ben Carson, aka the neurosurgeon, is calling bullshit on Cruz's win. He said Cruz's campaign rigged the votes. Watch "The Daily Show" breakdown if you're still confused:
Despite his lead in the polls, Trump supporters didn't come out to vote. But don't worry, he still "absolutely loves the people of Iowa."
Cruz and Trump are both pretty much on the bad side of the Republican party — yet they still ended up on top.
Senator Marco Rubio came in a close third, and now he's second in polls for the New Hampshire primary.
In a nail-biting outcome, Hillary Clinton beat out Bernie Sanders by less than 1 percent.
The results were officially announced midday Tuesday, but Hillary pretty much decided she took this one and kind of made an unofficial declaration she won before it was confirmed.
Sanders' campaign called for the official records of the votes, as did Trump's campaign, but Iowa said a recount would be nearly impossible.
Up next, the New Hampshire primary next Tuesday.
The Zika Virus is officially in the US and everyone is in panic mode, including the CDC:
The Zika Virus, a mosquito-borne virus that began in Latin American countries, is rapidly spreading throughout the world.
The virus is especially dangerous to pregnant woman because it can cause birth defects such as an abnormally small head and incomplete brain development.
Travel warning and bans to Latin America have been issued in U.S. and other European countries. Gynecologists are urging pregnant women not to travel to these places.
The CDC has confirmed the virus in Florida, Texas, and New York.
The WHO (World Health Organization) also declared a state of emergency because of Zika.
Oh just to add to your list of concerns, it's also an STD: The CDC confirmed one woman in Texas contracted the Zika virus after having sex with her husband, who traveled to a Latin American country recently. Yikes.
Officials are urging women to postpone pregnancy plans until the virus is under control, which could be for a while.
Also an FYI: Brazil has one of the highest number of known cases AND it's hosting the Summer Olympics coming up in T-minus five months. Brazilians are saying they have it under control. The rest of the world…not so much.
Catch Me If you Can may have a new potential sequel: Caught but Still Convincing
A man whom we believe is actually named Jeremy Wilson is awaiting trial in Rikers Island.
Never heard of him? Well, he has­– to an extent– successfully pulled off a multitude of aliases, including an M.I.T. professor, an Irish mobster, a Boston-native veteran, and a Microsoft executive.
Although he's been imprisoned several times, his victims remain almost dazzled by how convincing and personable he was…until he ran out with their credit cards and social security numbers.
Cue Leo flocking behind flight attendants.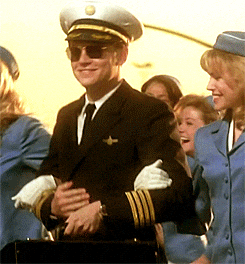 Uber did some price-cutting in NYC last Friday. Drunken riders screamed for joy while drivers struck back.
Uber decreased fares by 15 percent. The company claimed that drivers would make just as much, if not more money.
Drivers protested outside of Uber offices in New York City despite Uber's promise.
However, with all of the alternative driving services surfacing, Uber is aware that their business is dependent on their drivers and has stated they will return to higher prices if their promise isn't fulfilled.
Also if you don't recognize your Uber app anymore, that's because it changed. Here's why:
Uber decided to go through a whole logo change.
That iconic U is replaced with…a whole bunch of lines??
Check out the bits and atoms behind our new look. https://t.co/PfMbXZMPyYhttps://t.co/RCiwd7wMVh

— Uber (@Uber) February 2, 2016
Uber explained the change as part of its successful expansion:
Uber started out as everyone's private driver. Today we aspire to make transportation as reliable as running water, everywhere and for everyone. Our new brand reflects that reality by working to celebrate the cities that Uber serves. We're excited to share it with you.
CDC reports that women should refrain from alcohol unless on birth control
The CDC regarding all women, alcohol, and birth control has released new suggestions.
Due to the overwhelming amount of unplanned births, the CDC says that any sexually active woman should refrain from alcohol unless using additional contraceptives to avoid Fetal Alcohol Syndrome.
This has raised some scrutiny, suggesting that women are just vessels for sex and giving birth,
And the Olivia Pope's of the world just clink their enormous glasses of Cabernet Sauvignon.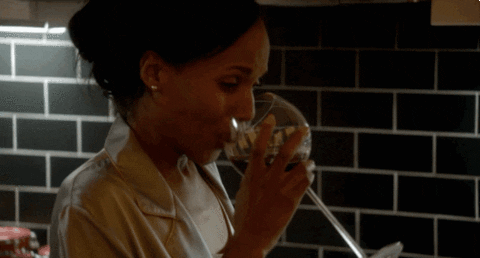 Gilmore Girls is DEFINITELY coming back, thanks to Netflix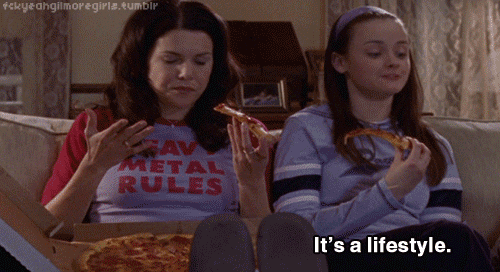 Coffee, Chinese Takeout, and our favorite small town is back!
Sadly, Melissa McCarthy said she wasn't invited to the party, and the party said she declined. Hopefully this miscommunication can clear itself up before they wrap!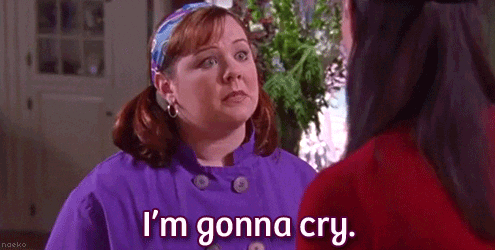 Another travesty is the loss of Edward Herrman. Richard's death will be mourned and dealt with in the revival, but let's not forget the actual cast had to mourn his loss as well.
And don't forget: Super Bowl 50 is finally here this Sunday!! 
Break out the hot wings, beer, and flat-screen TV you rarely watch from. This is the one day non-football fans become fans just to watch the commercials and halftime show.
Here's who's Playing: The Carolina Panthers and the Denver Broncos.
Who's expected to win? The Carolina Panthers.
Who's the real winner? Advertisers.
Check out this "Super Bowl Babies" ad, filled with adults, children, and toddlers that were supposedly conceived right after the Super Bowl in the winning team's cities. Yup….
If that doesn't float your boat, Heinz made a commercial with a stampede of weiner dogs and men dressed in condiments costume.
And if you need to step up your bagel and schmear game:
Grab a rainbow bagel in Williamsburg's The Bagel Store. This video explains everything.