TGIF, everyone! As you begin organizing your weekend plans for dinner parties and nights out on the town, it may occur to you that you've been totally stuck in the vortex that is your work for the past five days and have absolutely no idea what's happening in the world. No one wants to be sitting with their friends and/or pretentious acquaintances as they discuss current events while you sit there completely uninformed like this: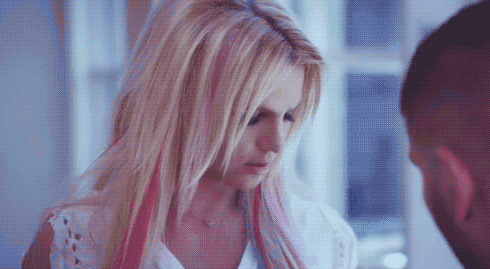 So we've got you covered. Here's the gist of what happened in the news this week:
New discoveries made on the missing Malaysia Airlines plane
Remember Malaysia Airlines Flight 370? The one that disappeared last March flying from Kuala Lumpur, Malaysia to Beijing, China with 239 people on board? For the past week, plane debris has been appearing on Reunion Island in the French Indian Ocean.
Officials were a bit skeptical at first to say where the debris might have come from, but on Wednesday, Malaysian Prime Minister confirmed that they were part of MH370.
After a massive yearlong search for the black box and possible survivors, there's finally some evidence that will (hopefully) give the world answers about this tragic plane disappearance, and put to rest the conspiracy theories.
Another movie theater attack in Nashville
On Wednesday, a 29-year-old man brought an axe and pepper spray into a movie theater in Nashville and attacked moviegoers at the beginning of a "Mad Max: Fur Road" screening.
The police arrived shortly after and shot the hatchet man after he tried to escape through the back door.
One person suffered from a hatchet wound and three others were treated for pepper spray.
This is the second movie theater attack of the month. Two weeks ago, a 58-year-old man named John Russell ran into a movie theater in Lafayette, Louisiana during a "Trainwreck" screening and open fired, killing three people and wounding seven before he shot himself.
On Monday, Amy Schumer and her cousin, New York Senator Chuck Schumer, proposed a new legislation on gun control.
"These shootings have got to stop. I don't know how else to say it," she says during the Monday conference. Amy for president, anyone?
Biden is possibly giving Hilldog a run for her money in the 2016 Presidential election
There were several reports and rumors on Saturday about Joe Biden taking a leap of faith and diving into the 2016 presidential run.
While you might remember Biden falling asleep from that one time you actually decided to watch the SOTU address, don't forget he has a killer resume—he was the youngest senator to be elected, serving for 36 years before becoming Vice President.
Biden reportedly began to consider running for president after his son, Beau Biden, made him promise he would run, before Beau died of brain cancer.
This is HUGE for the democrats, who have a total of five candidates (compared to the 15+ candidates on the republican side) to choose from.
TBH, right now all of them are irrelevant besides Hillary Clinton. If Biden joins, it will be the biggest competition for HRC.
And if you missed the first Republican debate
It was one hell of a debate. Donald Trump got the most air time and also got grilled by the moderators, especially from Fox News Megyn Kelly.
Rosie O'Donnell was mentioned (what?!), Trump admitted he was a sexist, people booed and cheered, and Trump's toupee of a hair made it as a Snapchat geotag.
Other notable answers from candidates–John Kasich, who openly supported gay rights when asked about it.
And now on to the Celebrity News…
It's been a rough week in Hollywood-breakup-land
First it was Benifer, then it Gwen and Gavin. Gwen Stefani and Gavin Rossdale filed for divorce after 13 years of marriage, citing irreconcilable differences. The couple has three kids together, Kingston, Zuma, and Apollo.
Perhaps this shouldn't come as a shock. In the March issue of Cosmopolitan, Gwen stated, "We go through so much together—it's a miracle that we could stay together this long." Maybe we should have been more prepared, but I will keep weeping as I listen to this song:
And after Gwen and Gavin, it was Reba and Narvel. Country singer Reba McEntire and husband Narvel Blackstock (Kelly Clarkson's in-laws) announced they were separating after 26 years of marriage. Does love even exist?!?!?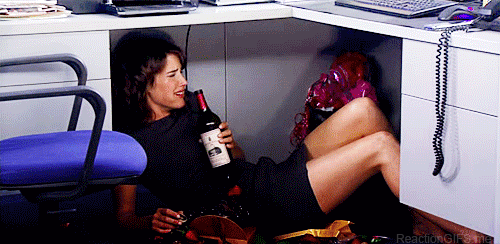 But rejoice, there's a new couple alert
Don't think Beverly Hills is all 808&heartbreaks, young love is blossoming between Kendall Jenner and Nick Jonas.
Reportedly one of Kendall's squad members Gigi Hadid, who's dating Joe Jonas, set Kendall and Nick up to get the double date action going on. "It's very new," everyone.
And to make you really believe love exists
Every year, there's a new rumor about Will Smith and Jada Pinkett Smith divorcing, but DW guys, it's NOT true.
Will Smith posted this heartwarming Facebook post saying, "I promise you all – if I ever decide to divorce my Queen – I SWEAR I'll tell you myself!"
Under normal circumstances, I don't usually respond to foolishness. (Because it's contagious) But, so many people have…

Posted by Will Smith on Monday, August 3, 2015
Yasss some hope for love!!!!
Finally, your summer entertainment in paradise
If you're not watching Bachelor in Paradise, you're missing out on prime summer entertainment. Even if you have never watched an episode of the Bachelor, I swear you will be so incredibly entertained by the ridiculousness of this show.
This mild-porno-trainwreck of a TV show is probably the best thing that has happened to the Bachelor franchise. Prepare to watch guys and gals get it on, bitch about how no one wants them, talk to crabs (the shellfish ahem), go to the hospital for literally no reason at all, backstab one another, then cry about it.