Politics. It's sweeping the news this week. Joe Biden broke a lot of American hearts after toying with them for months. There's only three people left in the Democratic presidential race, and if you didn't see the Democratic debate, SNL has your hilarious recap.
Also Khloe and Lamar are giving love another shot, and Halloween is next week. Need a costume idea? We gotchuu. Here's the gist of the week:
Joe Biden finally tells us he's not running for president
Joe puts the rumors to rest and tells Americans that he is NOT running for president.
Biden announced on Wednesday, with Obama and his wife by his side, saying he felt the window of opportunity to enter the race has closed.
Remember, Biden just lost his son, Beau, so his whole family is still grieving (we understand, Uncle Joe).
Just because he isn't running doesn't mean he'll be staying silent. He stated loud and clear that he will be giving everything his two cents.
BTW, Fox News chief White House correspondent, Ed Henry, lied to everyone when he tweeted that Biden was expected to enter the race. WRONG AGAIN, FOX NEWS.
Three sources close to @VP telling me he's expected to announce he is running but the sources are all urging caution on 48-hr timeline

— Ed Henry (@edhenry) October 19, 2015
When Hilldog heard the news she praised Biden, but in her office she be all like:
But Hillz wasn't doing the nae nae on Thursday when she had to testify for Benghazi
And so the struggle for Hillz continues. On Thursday Clinton had to testify in Congress about the Benghazi attacks.
Here's a refresher: On Sept. 11, 2012, the U.S. mission in Benghazi, Libya, was attacked and burned. Clinton was Secretary of State then and some say she handled the situation poorly. There was something sketchy about what caused the attack. Enter in the investigation and a look into…Clinton emails.
The hearing lasted nearly 11 hours, but the presidential hopeful held her ground and seemingly appeared to get out of it without ruining her chance to become president.
Meanwhile, Jim Webb is out of the Democratic Presidential race 
Just in case you forgot: He's the Vietnam Vet who said the enemy he was proud of was some person during the Vietnam War and who's main platform was more time to speak during the debates.
He announced Tuesday that he is dropping out of the race as a democratic presidential candidate.
BUT he still has a chance to run as an independent.
Webb said he feels like he has a better chance gaining some support as an independent candidate. May the odds be ever in your favor.
On Friday, Chafee announced he was ending his campaign to become president.
Who is he again?: The Governor from Rhode Island. He was actually a Republican first, changed to an independent, and then ran for president as a Democrat. Guess he wanted to explore all his options.
And then there were 3: Clinton, Sanders, and O'Malley (the hot one) are still in the race to be the name on the ticket for next year's presidential election.
But if you didn't watch the first Democratic presidential debate, SNL gives you the scoop
If you didn't watch the first democratic presidential debate, don't worry.
This SNL skit is basically all you need to watch now. #LarryDavidForPrez
Paul Ryan says he will become house speaker under certain conditions 
And another republican emerges from the dust. Wisconsin representative Paul Ryan said he will consider going for the speaker position.
BUT he's got some conditions.
Ryan wants to know that he has the support of the republicans and won't be opposed constantly in the House.
One of the issues previous House speaker John Boehner had was getting the democrats and republicans to agree on literally anything.
Ryan also said he wants family time. He won't be missing any bday parties because of this position.
On Wednesday, Ryan won backing of majority in Freedom Caucus. Congress will vote for speaker next week.
Camerawoman fired for tripping migrants is suing Facebook 
Last month a camerawoman was videotaped kicking and tripping refugees trying to cross the border from Hungary and Serbia.
She got a lot of international backlash and was fired from her job.
She apologized for her actions eventually, but is now telling everyone she is suing Facebook and one of the refugees she tripped.
She claimed that Facebook failed to take down negative and threatening pages about her.
She's suing the refugee who she kicked down, causing him to fall on his son. There is no valid reason why she's suing him.
Lage in #Roeszke #Hungary weiter schlimm – Polizei überfordert – Flüchtlinge durchbrechen Polizeikette – Verletzte! pic.twitter.com/GlMGqGwABb

— Stephan Richter (@RichterSteph) September 8, 2015
Man bites passenger on plane and dies (What?)
On an Aer Lingus flight, a man became extremely agitated to the point that he thought he was the Hulk and bit another passenger.
He then dropped dead. Yes.
An autopsy showed the man actually had bags of cocaine in his stomach. One of them burst mid-flight.
Annnnnd it all makes sense now.
Pistorus released from prison and placed on house arrest
The South African paralympic athlete who was found guilty of shooting his girlfriend is now a free man. Kinda.
He was sentenced to 5 years in prison, but only served about a year.
Pistorius will be on house arrest most likely for the remainder of his jail sentence.
Chris Rock will host the Oscars 
Chris Rock is back and hosting the Oscars for the second time.
This will be the 88th Academy Awards, airing Feb 28th.
The comedian is ready, announcing his return on Twitter.
Look who's back. #Oscars. pic.twitter.com/7TkkrDpSJM

— Chris Rock (@chrisrock) October 21, 2015
Star Wars trailer released
Star Wars fanatics were forced to watch Monday Night Football just to get an epic glimpse at the new trailer for "Star Wars: The Force Awakens."
And it was EPIC.
Lamar Odom defies the odds and wakes up from coma 
Yes, we all thought he was a dead man with all the reports of his failing organs, but alas, he lives.
Odom's condition improved so much that on Sunday he woke up from his coma, then had his breathing tubes taken out a few days later, then was able to smile and speak to the Kardashians.
He's alive, but not in the clear yet.
Odom still might have to get a kidney transplant and won't be leaving the hospital anytime soon.
Khloe and Lamar give love another shot and call off divorce 
The crazy kids give it another shot.
Khloe Kardashian is actually dating someone else right now, but she said she is putting her relationship on hold to take care of Lamar.
On Wednesday, they called off their divorce, that hasn't been finalized yet.
The two have been broken up for almost two years, but clearly still have feelings for one another.
Khloe has previously said that if she had it her way, she would still be married to Lamar. Guess she got her way.
The Legends are having a baby! And see Chrissy Teigen's baby bump 
After years of trying, the couple announced on Instagram they are having a baby!
Teigen stepped out and debuted a tiny baby bump and already has the pregnancy glow.
Wonder if the baby is going to be as funny as Teigen and have a beautiful voice like Legend? The perfect combo.
Stars Hollow residents possibly making a return?! Netflix in talks to bring Gilmore Girls back
THIS IS NOT A DRILL. Your favorite mother-daughter duo is potentially making a comeback.
If you grew up watching Gilmore Girls, you know this is a BFD.
Netflix is in talks with Warner Bros. to revive the beloved series with creator Amy Sherman-Palladino.
Palladino wrote 6 of the 7 seasons that aired. She never got the ending she wanted and she also never got the last four words in.
The revival would be several 90-minute episodes/movies.
I just want to know what those four last words are. Just give me my Gilmore Girls ending.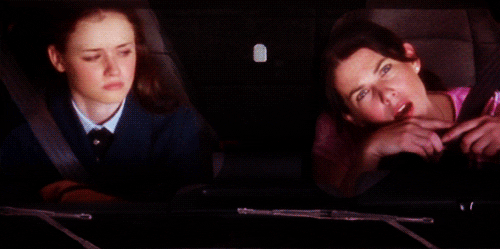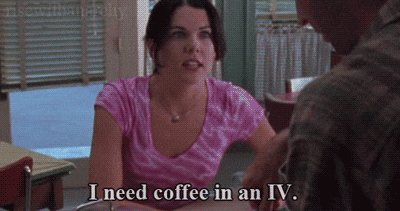 Zendaya calls out magazine for photoshopping her hips
After seeing her hips significantly photoshopped to the point that it looked completely fake, Zendaya took to instagram to call out "Modeliste" Magazine on Wednesday.
Zendaya showed a before and after the picture was photoshopped.
The 19-year-old actress said, "These are the things that make women self conscious."
The Magazine replaced the photo with the unedited version after.
Halloween is one week away. Still don't have a costume? Here's some ideas
We all know the feeling — the panic that sets in when Halloween is a week away and you still need a costume to top the one you wore last year.
It's even more a competition when you're in your 20's.
Don't fret, check out the list of costumes you can do with your best bud. They'll never know you stole the idea from someone else.
Or you can rock it like Channing Tatum in this Winnie-the-Pooh Halloween costume 
If you need some other inspiration, here's your average DILF Channing Tatum in a Winnie-the-Pooh costume.
He looks weirdly creepy.