Two words to describe this week: Women Power. The first democratic debate happened on Tuesday, hosted by CNN and Facebook, and it was a Hillary vs. Bernie showdown. Love her or hate her, Hillz had the spotlight and deserved it. Jennifer Lawrence shut down the haters and is over trying to be "adorable." Also more on Khloe Kardashian, TSwift, and Selena Gomez. It was a girl's world this week.
We know you've had a rough week and didn't get to celebrate the fake holiday of Columbus Day on Monday, so we've gathered all the important information here so you can use your weekend to unwind. And hey, at the end you might even get to see people fall in a funny video (classic).
So read through it all, you won't regret it. Here's the gist of the news this week:
The first democratic debate (hosted by none other than silver fox Anderson Cooper) finally happened on Tuesday and we found out who else is running besides Hilldog and the Bern! Here's what happened:
Who the f were the three other candidates: There was Clinton and Sanders, but there were three other candidates also standing in podiums — Former Maryland Governor Martin O'Malley, former U.S. Virginia Senator Jim Webb, and former Rhode Island Governor Lincoln Chaffee.
Martin O'Malley is the hot one: apparently he is the DILF, which everyone realized when these pics of him shirtless with a 6-pack emerged.
Jim Webb (aka Vietnam Vet) still thinks his public enemy #1 is grenade dude (awk): Anderson Cooper asked the candidates, "Which enemy are you most proud of?" Hillary said the republicans, Bernie said pharmaceutical companies, but Jim said, well…
Also Jim Webb's number one platform? More time to speak. He threw several tantrums about being ignored throughout the debate.
Now back to the Hillary and Bernie show…
Clinton was front and center for the debate. She got more speaking time than any other candidate, got to talk last for introductory and ending remarks, but she also made it clear she wasn't in for any special treatment.
She shut down hearing about her damn emails:
Bernie Sanders is also sick and tired of hearing about Hillary's damn emails:
Were you feeling the Bern?: Sanders addressed some core issues he's running his campaign on, such as climate change, taxing the wealthy, and funding his campaign that is not backed by a super PAC. He rallied and raised $1.3 million at the end of the presidential debate. Damn, hustled that money.
On the hot topic of gun control, Bernie defended his stance:
Hillary wasn't buying it and called the Bern out his gun control policies — "I don't think he's tough enough":
So where was Joe Biden and is he really still thinking of running?
CNN did save a podium in its back room JUST in case Uncle Joe decided to jump into the race at the last minute.
Everyone was hoping for the appearance, even past 8:30 p.m. when the debate was supposed to start (but didn't).
At the end, Biden watched his fellow peers from a TV at his home in Washington, D.C.
Some say this might have been Biden's official window to get into the race, but it's closed now…or maybe not?
300 American troops are headed to Africa to help fight Boko Haram
President Obama has agreed to send 300 troops to Camaroon in West Africa to help soldiers there fight Boko Haram.
To refresh your memory: The militant group, who is allegedly linked to Al-Qaeda, made headlines last April when it kidnapped 276 schoolgirls, prompting international outcry and the campaign, #BringBackOurGirls.
The U.S. already provides training and equipment to Nigerian troops, but the increase in attacks caused Obama to deploy more resources into the fight.
Our prayers are with the missing Nigerian girls and their families. It's time to #BringBackOurGirls. -mo pic.twitter.com/glDKDotJRt

— The First Lady (@FLOTUS) May 7, 2014
Officials confirm it was the Russians who brought down MH17 plane
Remember the Malaysian flight that was shot down around the same time the other Malaysian flight disappeared? We blamed it on the Russians and now it's all confirmed.
Officials have confirmed the plane was shot down by a Russian-made Buk missile when it was flying over a region in Ukraine.
298 people died, and investigators said they didn't all die immediately after the blast based on blood-covered oxygen masks they found.
After video debacle, Planned Parenthood will not be charging for fetal tissue anymore
The women's health organization announced on Tuesday it won't be accepting monetary donations for fetal tissue from now on.
PP got major backlash after videos showed Planned Parenthood workers allegedly talking about selling fetal tissue for profit.
"Going forward, all of our health centers will follow the same policy, even if it means they will not recover reimbursements permitted by the 1993 law." PP President Cecile Richards said in a statement.
The big question still remains among 2016 presidential hopefuls: Should Planned Parenthood receive government funding?
Sorry boys and girls, Playboy is taking out nude pictures from its magazines
The magazine famous for the nudie pics that middle school boys would hover over at night giggling to and..uhm…doing other things, is taking the famous, scandalous shots out.
It's so 2014 apparently, and Hugh Hefner and the Playboy Mansion aren't backing out of it.
It's all part of Playboy's redesign rolling out next March.
What does this mean for Playboy? Possibly increase in readership, more ad offers, better viewer outlook?
Collect all the magazine with nude pics now. They'll be worth some $$$ in a few years.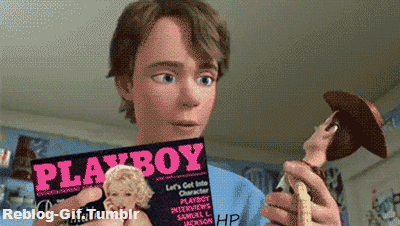 On to celebrity news…
Lamar Odom found unconscious in Vegas brothel with "every drug imaginable" in his system
Basketball player Lamar Odom was hospitalized on Tuesday after he was found unconscious at a Las Vegas brothel.
Investigators are saying Odom had an accidental overdose, with cocaine and "virtually every drug imaginable" in his system.
It's still an ongoing investigation, but sources say his condition is worsening.
Ex-wife Khloe Kardashian reportedly flew down, with Kim and Kris, immediately after hearing the news.
The two are legally still married because a judge has not approved the divorce papers yet, so Khloe will be making all major medical decisions on his behalf.
Odom is currently in a coma right now and is breathing through a ventilator. Family and friends, including Kobe Bryant, are by his side supporting him.
Showing some woman power, Jennifer Lawrence was a badass bitch and called the haters out on Facebook
Jennifer Lawrence posted a lengthy FB message, part of the Lenny Letters campaign, on the subject of feminism and woman's pay gap.
Here are some notable quotes that will get you cheering for JLaw:
On finding out she was getting paid less: "When the Sony hack happened and I found out how much less I was being paid than the lucky people with dicks, I didn't get mad at Sony. I got mad at myself. I failed as a negotiator because I gave up early."
On why she didn't ask for more and then her sudden realization: "I didn't want to seem 'difficult' or 'spoiled.' At the time, that seemed like a fine idea, until I saw the payroll on the Internet and realized every man I was working with definitely didn't worry about being "difficult" or "spoiled."
On how women are treated for speaking their opinion: "All I hear and see all day are men speaking their opinions, and I give mine in the same exact manner, and you would have thought I had said something offensive."
And for the best concluding statement: "I'm over trying to find the 'adorable' way to state my opinion and still be likable! Fuck that. I don't think I've ever worked for a man in charge who spent time contemplating what angle he should use to have his voice heard. It's just heard."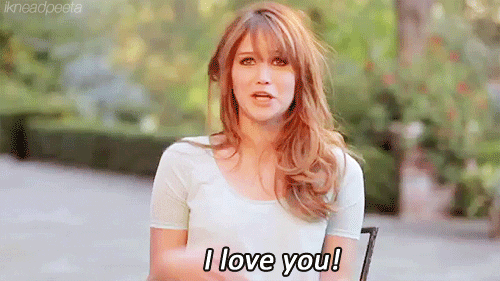 Hillz got her fun, so now Trump is getting his revenge by hosting on SNL
Trump is live at Studio 8H on Nov. 7, everyone.
The presidential hopeful and entertainer is finally getting the ultimate funny spotlight and getting a chance to make fun of all the candidates and his own impersonator.
Don't know if the world is ready for this…
Oh BTW Trump is still leading the polls by double digits.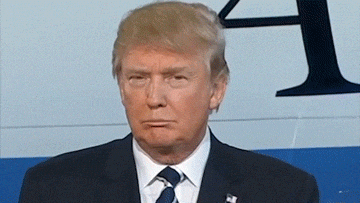 Calvin Harris threatens to sue everyone after breakup rumors run wild
Taylor's main boo Calvin Harris allegedly went into a Thai massage place and got a hand job from the masseuse. Apparently she found out and they've had bad blood over the whole sitch.
Yes, that was the cheating rumor reported by Radar Online going around and everyone thought TSwift was writing another break-up song while singing, "we are never ever ever getting back together."
But apparently everything is false and the DJ isn't part of her long list of ex-lovers.
Harris took it to twitter to shut down the rumors and Taylor gave it a yellow star of approval.
The couple is supposedly still falling in love (as the leaves turn brown) and just toning down the PDA to preserve their privacy and intimacy.
It's not going to be a 'happy ending' for everyone I sue for defamation of character for all these bullshit stories bye bye

— Calvin Harris (@CalvinHarris) October 12, 2015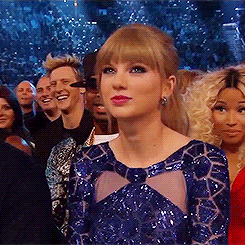 And Tay's bestie Selena Gomez tells everyone her amazing hair is really fake
Everything you thought you knew about Selena Gomez is squashed. Last week, Gomez revealed in an interview with Billboard that she has been battling Lupus.
In the past when she went to rehab, she actually went through chemotherapy. Don't all of the tabloids feel like assholes now?
Gomez revealed in a Youtube interview that her hair isn't real. It's not from the chemo, but she just added extensions to make her look like she has beautiful locks of hair.
You're beautiful no matter what, Selena.
New Twitter CEO isn't fucking around round two and cut 300 staff members
Dorsey was named CEO for the second time, and this time he isn't letting it go so easily.
"We are moving forward with a restructuring of our work force so we can put our company on a stronger path to grow," he said in his "I'm sorry, you're fired" email.
8 percent of his staff is gone. What's the next move?
A Target in California got really excited and decided to play porn on its intercom
Customers doing their daily shopping got an X-Rated preview of a show when they started hearing a woman moan over the intercom. They slowly realized it wasn't their dirty thoughts going crazy.
Audio from a porn movie played for a solid 5 minutes before employees were able to turn it off…then it started 2 minutes later. Guess a Target was being hit.
Babies were crying. People were throwing stuff to the ground and leaving. Moms were horrified.
A mom with twins recorded the whole debacle. She said her sons asked, "Is she hurt?" referring to the woman moaning over the intercom. Lol.
Here's the video if you don't believe it.
Dole recalls spinach in 13 states due to salmonella
Another week, another recall.
Dole Fresh Vegetables said it's recalling over 33,000 bags of spinach because a random sample of the greens tested positive for salmonella.
If you brought a Dole bag of spinach imprinted with the expiration date "Oct. 15, 2015," DO NOT EAT IT.
Aren't you happy you read these recaps that potentially saves your life? #20sHelping20s
Are you ready to eat a 30-pound burrito to call yourself a part-restaurant owner?
Can you eat a burrito without using the bathroom, sniffling or tearing up? Well times it by 30 and you got yourself a burrito eating contest!
Brooklyn taqueria Don Chingon is challenging customers to eat a 30-pound burrito, made up of steak, chicken, pork, rice, beans and salsa, and a margarita, made with the extremely spicy ghost pepper, in an hour.
Whoever is the first person to complete this challenge will get 10 percent ownership of the restaurant.
Don Chingon is being completely realistic here and said it is not responsible for any injuries. May the odds be ever in your favor.
Hey Starbucks lovers at the Empire State Building, you can have a grande latte delivered to your desk or wherever you're standing
Starbucks is testing out its Green Apron Delivery program, a service where customers can get their Starbucks drink delivered by hand.
All anyone has to do is order and pay through the app and within 30 minutes a drink will be handed to you by the local barista in the building.
The pilot test is in the Empire State Building, where an exclusive shop was opened for this program. Other people cannot get a drink from that specific location (yet). #sorrynotsorry
Question in debate: Is this innovative and the future, or is this making us stupidly lazy?
But really, this is killing our mid-day "coffee run" excuses aka 15-min breaks at work.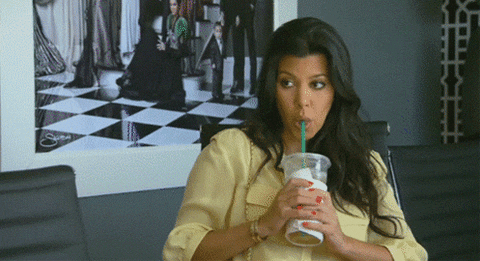 And if you're really burnt out from the week…
Wipe your resting bitch face off and watch this video of people failing at life using an electric hoverboard. The future is here. Most importantly, the weekend is here.