Another week, another debate, another celebrity breakup and another food that gives us cancer. In case you were too busy listening to Adele to catch up on current events, here's the gist of what happened in the news this week:
The third Republican Presidential debate kicked off on Wednesday, hosted by CNBC. Here's what happened: 
10 of the Republican candidates traveled to Colorado to battle it out once more. As per usual, they spent an ample amount of time yelling at each other, but also debated with the hosts.
One thing they all agreed upon: how they hate the media. When answering about the debt ceiling, Ted Cruz turned against the moderators and accused the media of having a bias stance and favoring Democrats. Then the rest of the candidates joined in.
Carson has been closing in on Trump's lead, but was mostly in the background: he said he opposed same-sex marriage, but wouldn't go against it because the rights are protected by the Constitution. He was criticized for his flat rate tax plan too.
Trump actually stayed in the background?: He wasn't the one yelling over everyone and trying to make a scene. Trump reminded everyone he's self-funding his own campaign (even though he has used very little of his own money so far). Oh, also he carries a gun with him sometimes.
Marco Rubio shined at the debate: He gained some momentum throughout and called Hillary Clinton a liar when talking about the Benghazi hearing.
Jeb Bush never got his spotlight: Bush really needed to shine this time around. He's the candidate everyone was initially betting would be on the ticket next November, but he's not gaining any ground.
Carly Fiorina was told she didn't smile enough: She tried to fix it this time.
After an intense search for a replacement, Paul Ryan is elected speaker of the House:
He previously said he never wanted the speaker job, and now he has it.
Original speaker John Boehner shockingly resigned earlier in the month. After top contender Kevin McCarthy dropped out, Ryan stepped up and said he's willing to take the position under certain circumstances.
Hopefully he can unite the house in some degree.
Biden reveals the real reason why he didn't join the race:
Last week Biden told Americans he was not going to run for president a third time. He said it was because his family was still mourning the loss of his son, Beau, and by the time the grieving period was done, he would have missed his window.
Well, that wasn't the whole reason.
On CBS' "60 Minutes," Biden was very blunt, saying he wanted to run but realized he "couldn't win."
Still would have been great to have him as a potential candidate, but we understand, Joe.
South Carolina sheriff was caught on camera throwing a student across the classroom:
A shocking video surfaced earlier this week of a South Carolina police officer throwing a student out of her desk.
It wasn't just a throw, but more of a toss and slam.
The black female high school student was allegedly resisting arrest.
The SC police officer has been fired and charged with using excessive force in an arrest.
The video has been shared thousands of times on social media. People are outraged by the incident (and rightfully so). This comes during a time when people are questioning how law enforcement are treating citizens.
Surveillance blimp shook loose and was drifting its way to Pennsylvania:
A giant surveillance blimp decided it didn't want to be tied down anymore so it shook loose while it was stationed at an Army Installation in Maryland and started drifting.
The blimp was drifting over Pennsylvania before it was taken under control.
Alas, the runaway blimp was caught, and the world was back to normal.
Here is the #blimp well part of it…in a tree near Muncy @WNEP pic.twitter.com/epkaSuFsxj

— Nikki Krize (@NikkiKrize) October 28, 2015
China gets rid of the one-child policy, but it still doesn't mean couples can have all the babies they want:
The Chinese Communist Party announced on Thursday it will be getting rid of the one-child policy that was put in place in 1979.
Couples can now have two children.
The policy was initially put in place to slow down the population growth in China. It prevented about 400 million births, but also caused an imbalance of 1. Boys to girls and 2. Old people to young people.
About 30 percent of China's population is over 50.
Cracker found on Titanic was sold for $23,000 in auction:
Imagine buying a cracker for $23,000. One person actually did at an auction.
A passenger who survived the Titanic sinking in 1912 took the biscuit on the life boat with him and saved it. He placed it in an envelope and wrote on it, "Pilot biscuit from Titanic lifeboat April 1912."
Wonder how the cracker tastes now…
Last-surviving cracker from Titanic is auctioned for £15,000. "Most valuable biscuit." https://t.co/2mnSlt44V4 pic.twitter.com/Hl1o9ClViy

— Jim Roberts (@nycjim) October 27, 2015
Put down that bacon. You're giving yourself cancer:
To be fair, it's not just bacon. The World Health Organization released a study that linked processed meats to colorectal cancer.
It doesn't mean you're automatically going to get cancer if you enjoy a BLT here and there, but you're more at risk.
Bacon has been placed in the same danger category as tobacco and alcohol.
Guys, everything in moderation. You don't have to give it all up (thank god), just eat way less of it (or at least try to. We know, it's hard).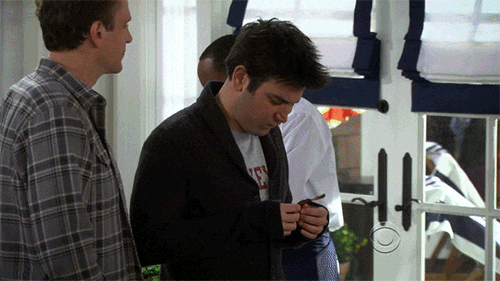 Sugar is also way more toxic than you think:
Halloween is here, but you might want to stay away from that Twix bar considering it's straight up poison for your body.
A new study shows that sugar can lead to metabolic diseases, high blood pressure and heart disease, even if you still stay stick skinny.
So, doesn't matter how much weight you gain, you'll still get all the negative side effects.
You might also want to think before you eat that hot dog:
If the link to cancer doesn't scare you, well maybe the ingredients will.
Report shows that human DNA was found in hot dogs. Yep.
Your favorite ballpark snack just got a little nastier. Maybe try to go for the burgers next time.
Sorry to destroy all your favorite food this week.
Meanwhile in the celebasphere…
Khloe Kardashian and Lamar Odom may have called off their divorce, but they aren't getting back together:
Last week Khloe and Lamar called off their divorce and everyone threw a frenzy.
But wait, they're not getting back together.
Khloe finally spoke out about the whole drama and said calling off the divorce is for medical reasons.
"It's not even in our brains thinking about us as a couple or having a relationship right now," Khloe said.
Oh also, in case everyone forgot, she is dating someone. James Harden, as in the Houston Rockets basketball player with the beard. Sources say they are 100 percent still together.
Emma Stone and Andrew Garfield split after four years:
Who else called it quits? Our favorite Spiderman couple.
Emma Stone and Andrew Garfield split after four years of being together. The two met on the set of "The Amazing Spiderman."
The two apparently broke up months ago and just didn't tell anyone. Well then… 
Adele dropped a new song "Hello" and it's magical:
The video already broke two records: It beat out Taylor Swift's "Bad Blood" for most viewed video in 24 hours and Miley Cyrus' "Wrecking Ball" for fastest video to reach Vevo certified status.
The black and white video is brilliantly and beautifully composed.
If you haven't heard it, watched it, sang along with it. DO IT NOW.
TSwift blessed everyone with a beautiful love "Out Of The Woods" performance:
Speaking of songs, Taylor Swift's "1989" album turned 1 and to celebrate, Swift gave a live, stripped-down performance of "Out of the Woods" at the Grammy Museum back in September.
Before she started playing, she explained the inspiration behind the song, aka Harry Styles.
Swift said it was a fragile relationship, but a special one on its own.
Swift also files a countersuit against radio DJ host suing her:
In September, a radio DJ sued Swift, claiming that he was fired because of false allegations that he groped her during a Denver concert two years ago.
Tay is firing back by filing a countersuit.
She said if she wins, she will donate any money to "charitable organizations dedicated to protecting women from similar acts of sexual assault and personal disregard."
New theory says Aussie accent developed after heavy drinking:
Ever wonder how the Aussie accent came about? Apparently it's not from blending dialects.
A new theory, developed by people from Victoria University in Melbourne, suggests the accent developed from Aussies getting shit-faced together.
Apparently Aussies loved to get drunk together, and the drinking led to a lot of slurring that integrated to everyday language.
If you're really bored and need some great Friday afternoon entertainment:
A woman named Zola decided to tell a short story on Twitter of her insane trip with another stripper to Florida.
The story involved two strippers, a bi-polar boyfriend, a pimp, a murder, sketchy men and hotel rooms.
Not only is it amazing that she told this whole story on Twitter, but also survived the tale to tell it.
It's a must read that was have you saying, "WTF did I just read." Scroll while you sip that Halloween punch.
Here's a short preview: