It is no surprise that Amy Schumer is climbing up the ladder of success this year. She isn't only an incredibly talented comedian, but she also embodies a fascinating role model for people in this world who feel insecure about themselves. The Emmy-winning comedian provides insightful, positive, relatable thoughts about self-love, ambition and positivity.
The best part about her is that no one knows what hilariously dirty joke will roll out of her mouth next. If there is one thing we can predict about her, it's that she will not hesitate to speak her mind. Or all of our minds, really.
Amy says everything we don't want to admit.
Amy Schumer is the voice of this generation, but let's just say that if she wasn't a well-known female comedian, she'd probably be in jail right now…just kidding. The First Amendment fully supports her.
It is arguable that she crosses the line, but in the best way possible. So, here are some of her quotes to either live, or be socially shunned by.
1. "The moments that make life worth living are when things are at their worst and you find a way to laugh."
The worst times don't have to be the worst times. OK, maybe not at a funeral, but you get the point.
2. "I will speak and share and fuck and love and I will never apologize to the frightened millions who resent that they never had it in them to do it. I stand here and I am amazing, for you. Not because of you. I am not who I sleep with. I am not my weight. I am not my mother. I am myself. And I am all of you, and I thank you."
You're not the person people tell you to be. Only you know who you really are, and don't be afraid to show the world.
3. "It's work having a vagina. Guys don't think that it's work but it is. You think it shows up like that to the event? It doesn't. Every night it's like getting it ready for its first Quinceanera, believe me."
Guys need to become aware of the miles a girl travels for them.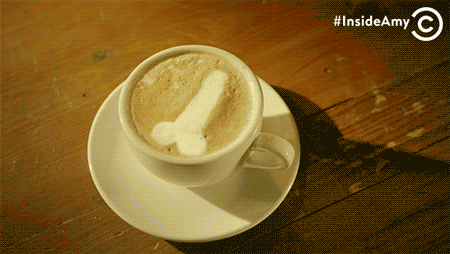 4. "You feel like such a dirty whore buying Plan B. It is so embarrassing because it's over the counter but you have to ask your pharmacist, and they know what you want but they make you ask. They're looking at me, I'm like, 'You see where my eyeliner is just give it to me."
It's like they want everyone to feel uncomfortable buying it. They get enjoyment of making you ask for it.
5. "I went home with this French guy 'cause he said something adorable, like, 'I have an apartment.'"
The accent made her do it.
6. "I'm not going to apologize for who I am and I'm going to actually love the skin that I'm in. I'm not gonna be striving for some other version of myself."
7. "I feel very comfortable in my own skin. When someone makes jokes about me being heavy, it makes me mad. It's not true. I'm right where I should be."
8. "I'm like 160 pounds right now and I can catch a dick whenever I want."
9. "My comedy is unapologetic and fearless. Like, sometimes you'll wind up having condomless sex with someone that you probably shouldn't. I'm interested in sharing that part of myself unapologetically so that other people will hopefully feel better."
And we love you for it.