www.istock.com/LeoPatrizi
The Big Apple. The nicknames are as exhaustive as they are awesome. Gotham, New Amsterdam, The City That Never Sleeps, The City, Empire City…. There's a certain magnetism that draws people to this metropolis and an electricity that keeps them here. The stimulation never ends. The city becomes a playground, and for young folks, it's the best place to be. Here's why:
Single beers from bodegas
For alla y'all philistines unfamiliar with New York and don't know what a bodega is, 1) apologies for calling you a philistine and 2) bodegas are convenience stores, which much like the subway, are integral institutions woven into the municipal fabric of the city. Each block has a bodega and they are portals of accessibility for residents to purchase overpriced food, condoms, lighters, household supplies, and most importantly, beer. But the best part about bodegas, aside from their convenience, is the ability to buy single beers. No need to acquire a full six-pack. If you're on the run, feeling especially homeless, depressed, or on a way to a pregame, you can buy a single beer, get it bagged in a brown paper bag, and drink it on the street like a homeless person.
It's a glorious feeling; I highly recommend it.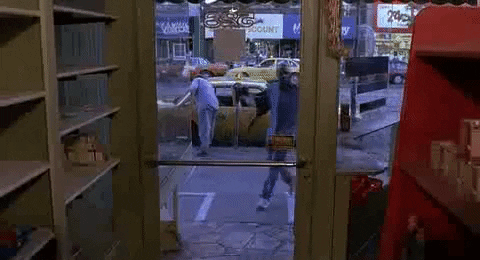 Everybody visits
NYC is a destination. It's the capital of the world, no two ways about it. It's also super lit. From family vacations to weekend getaways, it seems like every weekend there's an old friend/hookup in town.
"Heyyy, I'm coming to the city this weekend, will you be there?"
As tempting as it is to reply, "HELL YEAH BIATCH I LIVE IT EVERYDAY" a simple, "Yeah, let me know if you want to go out and party" typically suffices.
Anonymity
NYC can be lonely. It plays into the strange paradox of being constantly surrounded by people while lacking meaningful connectivity. This, however, is also a good thing because that means you can walk down the street singing, dancing and engaging in other super weird shit without the likelihood of anybody ever recognizing you. Sometimes you just feel like air drumming like a doofus or belting out the chorus of "Closer" that's been stuck in your head since your roommate back in Boulder. And that's what's beautiful about this city. You can do all that and more without fear of judgement. There are enough neighborhoods, bars, and streets that you can be whoever you want, wherever you want.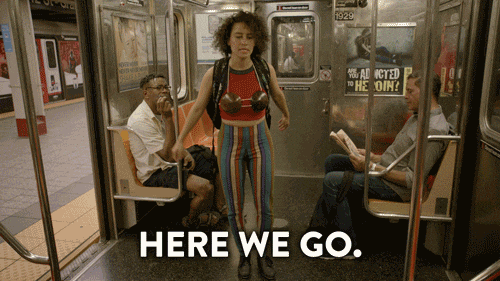 Activities
SO MUCH SPACE FOR ACTI…Don't worry I'm so desperate that I'll add an overused "Step Brothers" quote supplemented by a gif.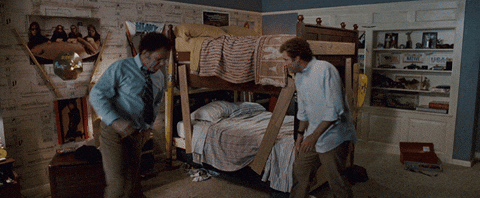 Deadass though… activities.
Samuel Johnson, renowned 18th century essayist and writer once said, "When a man is tired of London, he is tired of life." New York is the same way. The night you don't have anything to do will be the night you leave the city.
Quite simply, you will never be bored unless you allow yourself to be. Every touring musician comes here, the city is a hub for art, theater, museums, television, speakers, and other events you never know you needed to attend until you've heard of them like the Westminster Dog Show and World Chess Championship.
Good looking people
Being single in the city is a good time. New York is a social place. People that move here tend to be outgoing so meeting your great white buffalo is likely. Hookup and dating culture rules… and everybody happens to be really really ridiculously good looking. Why? Not sure, but definitely not complaining.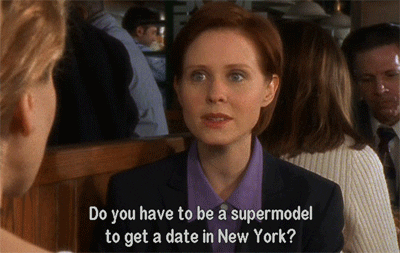 Run-ins with celebrities and famous people
Last week Christopher Walken tried getting in my friend's car because he thought it was an Uber. True story: In one night I quite literally ran into — like shoulder bumped — Aziz Ansari, saw the entire cast of "Fantastic Beasts" at the SOHO Apple Store, dapped up Desiigner outside the subway, then saw a Madonna pop-up performance in Washington Square Park — all within two hours. Manhattan itself is a relatively small island, densely populated with people and celebrities. Anderson Cooper, Julia Roberts, Leonardo DiCaprio, Sarah Jessica Parker, Mary Kate Olsen, and Tom Cruise live in Greenwhich Village, alone. In Chelsea you have, Harrison Ford, Kate Winslet, Nicole Kidman and Cameron Diaz. East Village: Amanda Seyfried, Britney Spears and Russel Simmons. Then between Tribeca, SoHo, and everywhere else you have Samuel L, Jay-Z and Beyonce, Meryl Streep, John Legend, John Mayer, Diddy, Neil Patrick Harris, and Tom Brady, just to name a few more. Los Angeles may have more stars, but none are as packed in as they are in NYC.
Seeing celebrities by association makes you famous as well; talk your shit queen you made it.
Food
The food is fire AF. Fuego McGuego. Carmen Sandifuego. NYC is home to peoples of all cultures, which results in a wide variety of authentic cuisines. NYC also has a number of Michelin-rated restaurants, many of which are affordable too. Not convinced of the greatness of the food scene? Have you ever heard of Smorgasburg in Brooklyn? I'll let the critics speak to it…
"The Woodstock of eating."  — The New York Times
"The single greatest thing I've ever seen gastronomically in New York City." — Mario Batali
"Thank you baby I love you so much." — Your stomach
We're talking 100 local food vendors on the water in Williamsburg overlooking picturesque Manhattan. Over 20,000 people visit each weekend and it is FUCKING LIT.
Opportunity
Jay-Z in reference to New York said, "since I made it here, I can make it anywhere" before Frank Sinatra clearly swagger jacked, appropriated, and downright plagiarized with his own line, "if I can make it there, I'll make it anywhere." Yet the magnanimity of these musicians' careers only reinforces the merit of their statements.
New York is not an easy place to live. But if you're looking for legitimacy in your career it's the best place to start. No matter what field you're in, having New York on your résumé grants you a certain ethos sure to impress prospective employers. And for good reason! It's a hustle out here. Young New Yorkers work and play hard in a high stakes, fast paced environment. Shit, you may not want to stay here forever, but that's even better! If you work here for a few years (in one of the greatest cities for young people) you'll have an edge over anybody else in every other job you apply for.
You've just graduated college, you're bored as shit living at home or in a small city. We all wish our early 20's can last forever but sadly you only experience them once.
Move to New York.
If not for the want of a career boost, then at least for the learning experience. And if not for the learning experience, then at least for the love of single beers, single people, and a chance to be young and reckless.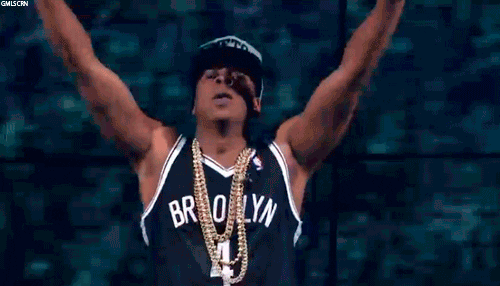 ---