January is basically over, and with that comes a month that gives us a three-day weekend for basically no reason, more snow, single people's most hated day of the year, and of course, a ton of great new offerings on Netflix. This month we've got a new original series from Judd Apatow, the movie that brought us Reese Witherspoon and Ryan Phillipe's ill-fated marriage, and that reboot of Full House.
Charlie's Angels – Feb. 1st
Watch Drew Barrymore, Lucy Liu, and Cameron Diaz team up to save the world and remind you of how you and your two best friends always insisted on doing that gun finger pose in every photo throughout middle school.
Cruel Intentions – Feb 1st
This movie is pure gold: you've got evil Sarah Michelle Gellar trying to sleep with her stepbrother, a stealing-someone's-virginity-belt, the messiest make out session ever between Gellar and Selma Hayek, and of course, Ryan Phillipe and Reese Witherspoon falling in love. It's a mess, but such a fun one.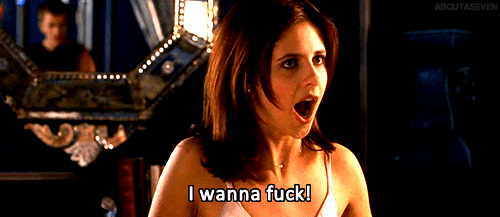 Talladega Nights: The Ballad of Ricky Bobby – Feb 1st
Another Will Ferrell sports movie, this time about racing cars. You can tell this one apart by the others because guys will say the quotes in a Southern accent.
Better Call Saul, Season 1 – Feb 1st
If you loved Breaking Bad, you have to check out this spin off series, a prequel featuring everyone's favorite attorney, Saul Goodman, before he really became Saul. Come for Saul, stay for the familiar clash of morality and ambition.
Dope – Feb 10th
This was one of the highlights from last year's Sundance Festival, with a slightly geeky high school senior's life turned upside down when he attend's the local drug dealer's crazy party.
Atonement – Feb. 16th
Set during World War II, this movie follows how a young couple are torn apart thanks to a lie from a jealous sibling, starring Keira Knightley, James McAvoy, and this year's Oscar nominee Saoirse Ronan.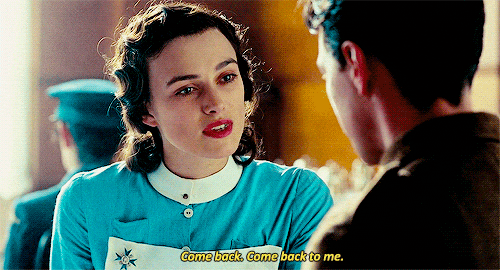 Love, Season 1 – Feb. 19th
Judd Apatow, the man who has brought us gems like The 40-Year-Old Virgin, Knocked Up, Trainwreck and Girls is coming to Netflix with another one of his trademark hilarious rom-coms, this time a series about a new relationship between two unlikely people. The series already got a second-season order pickup from Netflix, so you're gonna have to check this one out.
Fuller House, Season 1 – Feb. 26th
If you were hoping for more of the Tanner clan,  well, you got it, dude. The beloved '90s family sitcom is coming back (sadly sans Mary-Kate and Ashley), this time with the sisters all grown up and struggling to raise a new generation of kids. Don't let the lack of Olsen twins hold you back– if you have fond memories of Full House, this series promises to bring back all the feel-good sentiment of the original.