It's officially really really hot outside, and with that comes the stank-nasty subway stench of crowded subway cars, the refreshing drip-drops of window A.Cs from above and really high electric bills. Yup, it's beginning to look a lot like an NYC summer. But along with all these wonderful things to complain about, there's much to celebrate — take these awesome NYC summer parties, for instance.
Okay so these are not just parties, they're the best of the best the city has to offer this summer. It's exactly where you should go to avoid reality. Just be sure to turn your A.C. off before leaving your apartment (ain't nobody got $ for that).
The Selectors Presents Ryan Crosson & Taimur Agha
When: June 3
BlkMarket Membership's sure to please with this 10th anniversary party — house beats master, Taimu Agha, along with Ryan Crosson's techo. RSVP is required for the location.
All Day I Dream Sublime Summertime at Governor's Island 
When: June 5
Word of mouth events like this always land in my top five summer experiences. Lee Burridge, the events originator, is coming back to Brooklyn to dose out some more melodic, emotional, and (of course) dream like tech.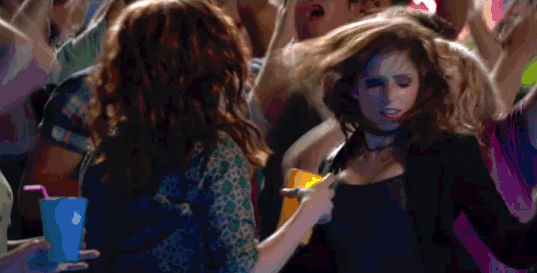 When: June 16
RSVP to this event for free access! Williamsburg's Output is known for its rooftop parties. Disgonuts always puts on the perfect deep house vibes for chill, day grooving.
When: June 18
West coast rap meets backyard grilling in Brooklyn. This is the kick-off event for this summer series! RSVP for free on the Facebook event link.
The Cityfox Experience: Richie Hawtin, Behrouz, Eagles & Butterflies, Rebolledo, and more
When: June 18
We all know the Cityfox events can be a bit hectic, but they're definitely worth it. Richie Hawtin is big hitter in this line and should not be missed!
When: June 24th
A funky combination of summer electronic and world music paired with this outdoor venue will make an epic outdoor event. Palm Trees included.
ReSolute with Roman Flugel & Time Sweeney at Circle Line Cruises
When: July 17
Bummed out because you haven't made a boat excursion this summer? Don't worry. This event will set you straight.
Tiki Disco Lloydski & Andy Pry The Roof Output
When: July 25
This group always puts on a fun show! Grab a pastel lounge cushion if you can and get there early if you can!
Ecision, Brillz, Ghastly : Jukely Sound Projects
When: July 29
For those of you who haven't heard of Jukely — check it out! This event would be a great kick off. It's bound to get a little dubby and intense up in here.
Gramatik Elements Music & Arts Festival
When: August 13
Electronic meets hip-hop grooving. This wildly popular artist will be right in the middle of an amazing arts festival. I'm really excited for this one!
When: August 28
Chances are you've heard of this party! Get ready for some good jams, great food, and sunshine. Smorgasburg meets GovBall, anyone?