On Fridays, we wake up instantaneously ready for the weekend as if we've been physically tortured all week long. (Depending on how stressful your job is, this actually might have been the case.) Yet, we still know we have to get all that shit done on our to-do list before we take that first sip at happy hour.
We're ready to celebrate the freedom of the weekend while being surrounded by the people we've missed since last Sunday. We're ready for it before we get to the office, and we watch the clock throughout the day even though it basically never moves (it could possibly even be moving backwards).
However, the one thing we usually forget about during our heel-kick-for-joy move out of the office? Our bank account. We leave the dreaded Mondays for that. But here's how you can have an epic weekend without the apocalyptic Monday moment of logging into your bank account to assess the damage (or worse, finding out your credit card is missing altogether).
1. Don't drink so much that you can't function the next day.
As an adult, one of the best parts of a weekend is getting things done while the sun is up like running errands, working out, doing outdoor activities, or basically anything other than hugging a toilet.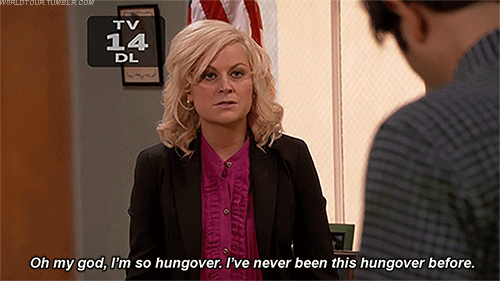 2. Find events in your area.
Check the local newspapers, Eventbrite, or the email subscriptions you usually delete for a ton of events you can likely snag a free ticket to.
3. Use the extra time on the weekend to cook one of the recipes you've been saving. 
Whether you saw it on Pinterest or screenshotted it on your phone, this will help make sure you don't overdrink, and you won't spend money on late night pizza when you're drunk hungry.
4. Have some drinks at home before you go out.
Your $12 bottle of Pinot Grigio and $20 bottle of Svedka will be much more polite to your bank account than the bars that are so dark, you're not even sure what the receipt total was.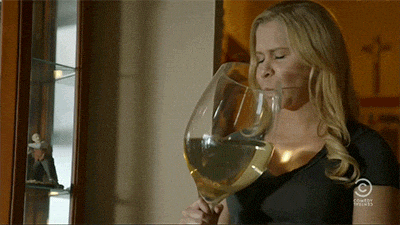 5. Alternatively, go to a solid happy hour within walking distance.
Besides, people are much more fun (and less ridiculous) earlier on a Friday evening.
6. Don't take all of your credits cards out when you go out.
Set a budget. And do not – by any means – think that you can cover the bar tab for all of your friends. You are not made of money. But if you are, please help out your peasant friends.
7. Don't fall for Uber's surge pricing.
Just click the alert to be notified when the surge goes down. (Last time I did this I only had to wait 5 minutes.)
8. Girls, a smile will go a long way.
Just saying.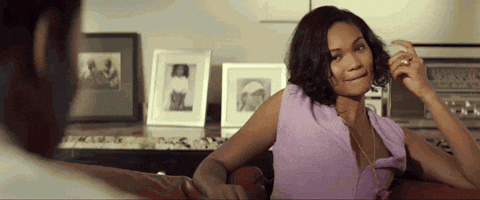 9. Boys, read the above for a hint as to what girls are thinking.
Not everyone wants to bang you for that Vodka Cranberry so hold onto your wallets, kids.
10. This might be controversial, but…you could just stay in.
This doesn't mean you're boring. It means you can finally relax or bond with friends without long lines and shitty drinks. You can actually talk without trying to speak over music. You can have an old-school sleepover. You can even finally invest in some well-deserved me time. You can also "Netflix and Chill" or truly Netflix and chill.

So, if you manage one or all of the above without ringing up a $500 tab at a bar you don't remember going to or ordering multiple pizzas from Pizza Hut and falling asleep before the pizza guy gets there, then congrats! Chances are you won't be crying into your hands at your computer screen on Monday.
All in all, the most important thing you have to remember in order to have a killer weekend is simply this: what makes a weekend epic is who you spend it with and not what you spend it on.
 Cheers.
Source :