Disclaimer: I am a 23-year-old female who caught Bieber fever in 2012 after a summer spent working as a camp counselor…and I am not ashamed.
This morning, I was disheartened to learn that the only abundant tickets left in the JB Amex presale were the following:
I'm sure you are all wondering what exactly this $5,000 gets you. A 24-karat gold plated ticket stub perhaps?
Perhaps not.
The ~*Ultimate #PurposeExperience*~ gives Beliebers precisely one pre-show "selfie" with Justin, a backstage tour, and a spot in the coveted runway floor section next to the stage.
(Just make sure to keep your $7 water bottle in check)
To make myself feel better about missing out on the concert of the decade, I comprised a list of other things I could spend 5K on in place of this void in my heart.
I digress
1. 10 Single Family Homes in Detroit
This was the priciest home on the list
2. The Ability to Fly (In A Manner of Your Choosing)
Powerskips will run you up to $2,000. Small price to pay to be able to leap over a fucking car.
Or perhaps a Wingsuit. Costing only $1,500 and maybe your life.
3. 2,794 Twinkies
$1.79 per sweet pastry. Filled with enough artificial goodness to survive a nuclear winter.
4. .000078% of Donald Trump's Great Wall of America
6.4 billion dollars of impenetrable Saudi Arabian imported steel.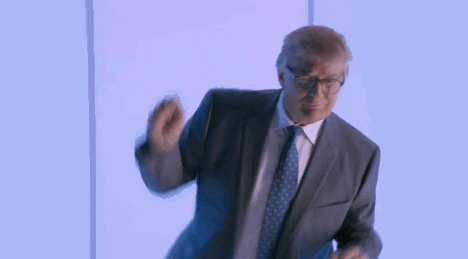 5. A Vending Machine for your 2,794 Twinkies
Average price of $5,000. Well, $5,001 if you count that wasted crumpled dollar.
6. A 3D Printer to Create Your Very Own Bieber
This could get very creepy very fast.
7. 833,000 Instagram Followers
Who says you can't buy friends?!
8. Absolving the Guilt Sarah MacLachlan Has Haunted Your Life With…Forever
After all, what's 12 cents a day to a hefty 5K .
9. A Chance to Haunt Other People's Lives…Forever
This one is more of an investment. She paid $4,000 for this "song" and raked in over ONE MILLION DOLLARS because we couldn't stop watching it.
10. The World's Best Mugshot
If by some miracle you are still reading this, please know that I am using the term "could" purchase lightly here because I am not Mark Zuckerburg's unborn child, a member of sugardaddie.com nor willing to sell one of my kidneys, and realistically don't have $5,000 to spend on any of these slightly absurd items.
Rather, I'm going to enter every ticket lottery contest in the greater tri-state area until I can claim what is rightfully mine. And not just because I spent 3 hours of my day learning this dance. See you all July 18.